Costco Fans Can't Stop Talking About This Gluten-Free Edamame Pasta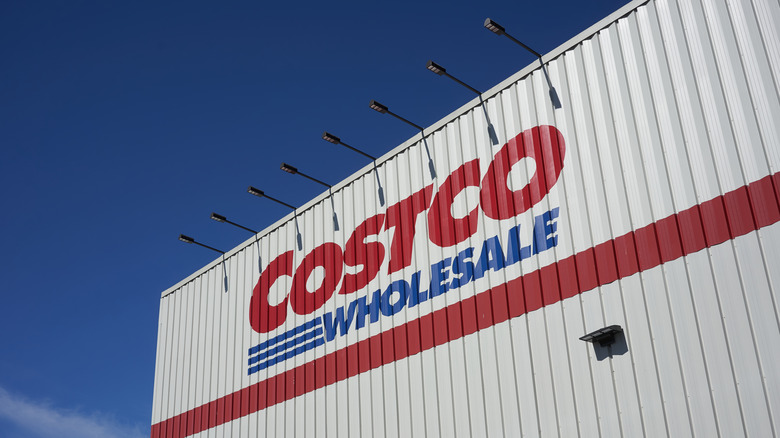 Shutterstock
Soybeans offer some great health benefits, and whole, immature soybeans known as edamame (via Healthline) stand in a league of their own. These beans have high protein counts, have the potential to lower cholesterol, and could even reduce the risk of breast cancer. While these health claims appear monumental, finding ways to enjoy edamame might prove a bit more difficult. Luckily, Costco has come to the rescue with a product that makes eating edamame that much easier and tastes great.
Instagrammer @costcohotfinds discovered that Costco now carries edamame spaghetti and fettuccine, and posted a video of themselves picking up a pack on their latest grocery run. The video even demonstrates how easy the noodles cook up, as the Instagrammer turns them into spaghetti paired with a white sauce. Followers of the account can't get enough of the product and awarded the post with over 3,600 likes and counting. They additionally flooded the comment section with praise, claiming "Ok, I gotta try," and "Omgosh I need this." This momentum didn't stop there.
A nutrition-packed noodle to drool over
The same Instagrammer posted the video on their TikTok and their followers still couldn't get enough. Hungry Costco lovers flooded the post with glowing comments about the edamame pasta, ranging from "They had this last year at my store and I could not get enough," all the way to "Ngl I got this and it was incredible." If you ever needed a nutrition-packed pasta that can make anyone feel good, make your way over to Costco and see if you can score a pack of these edamame noodles for a culinary experience like no other.
If the idea of edamame spaghetti and fettuccine sound amazing, make sure to hit up your local Costco soon. With a product like this, you know these noodles should fly off shelves and you don't want to miss out on grabbing a box for yourself. Make your way to the local Costco soon and try out these noodles to see if they live up to the flood of positive comments found across social media. We have a feeling they will and we're not just bean nice!