Papa John's Holds This Guinness World Record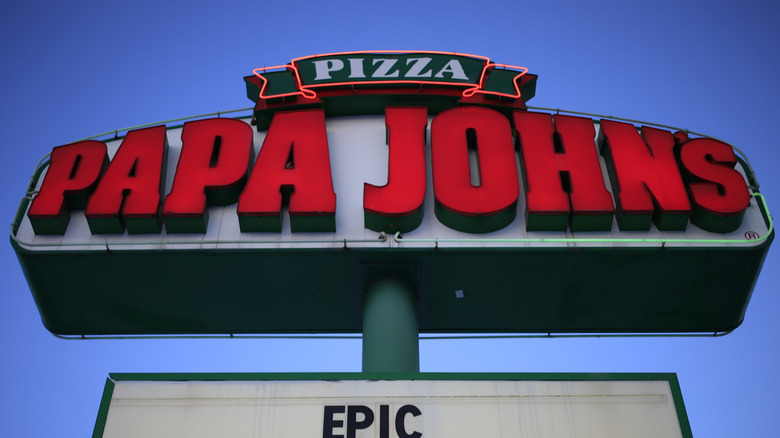 Bloomberg/Getty Images
Papa John's has grown into a well-known franchise pizza chain with many a not-so-well-kept secret. The Daily Mail mentions some, including the fact that it started in the back of a broom closet in a bar, the founder also had to sell his Camaro to finance the business, and Papa John's even pioneered online ordering. But perhaps the most fascinating piece of trivia never gets mentioned once in the article — the fact that Papa John's holds a Guinness World Record.
The Guinness World Records pay homage to some of the most impressive, and some very wacky, feats that people hold. According to their website, some of the most famous and most visited records include the "most career goals (football)," "shortest woman — living," "Widest mouth — unstretched," and more. So, which award was Papa John's given by the rulers of the record books?
Papa John's world record was a toss up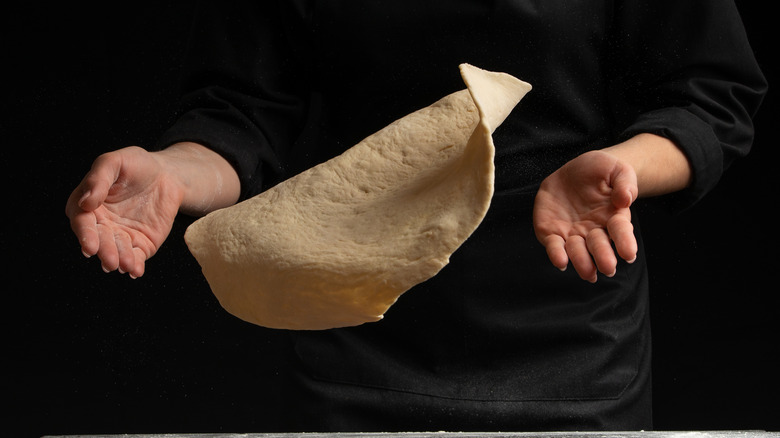 Shutterstock
Guinness World Records reported that Papa John's had people flocking to London streets, "Potters Field Park, beside Tower Bridge" to be precise, to celebrate their 300th store in the UK. Event attendees totaled over 300 people and they were asked to simultaneously toss pizza dough in the air to celebrate the occasion. The 300th UK restaurant added to the chain's massive network of restaurants. At the time, the stores totaled over 4,600 in 37 countries, and as of 2020, Statista reported that the number rose to at least 5,400 locations.
According to Guinness, "an incredible 338 people successfully completed the challenge and left London in a cloud of flour," and left Papa John's with the record of "most people tossing pizza dough simultaneously." Forget flash mobs — pizza dough-tossing mobs should start to take over more often. One can only hope there was sauce, cheese, and a big enough pizza oven in close proximity that the dough didn't go to waste!