Little Caesars' New Dessert Combines 2 Classic Treats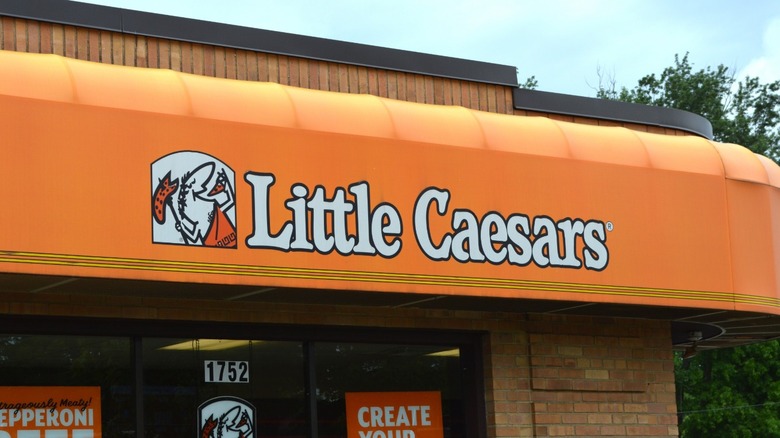 Shutterstock
Little Caesars is doing what it can to come up with a few special surprises for customers this summer. According to Brand Eating, the restaurant is currently on a roll and is testing its new boneless chicken wings at certain locations. The Chick-N-Dippers are essentially oven-baked wings that are being sold in four different varieties, such as a classic version without a sauce, a BBQ special, a version with Buffalo dipping sauce, and chicken wings served with Garlic Parm sauce. Yum.
Furthermore, the brand has just announced that it's releasing a new dessert for its die-hard fans. This treat is a combination of two much-loved desserts that will definitely be appreciated by those with a sweet tooth. As per the brand's Instagram profile, customers are already pretty excited about the latest development and cannot wait to try the sweet treat from Little Caesars. A commentator didn't hold back while writing, "you guys literally make my day better with every post." So, what's the new treat?
The Cookie Dough Brownie sounds amazing
As per Little Caesars' latest Instagram post, the newest addition on the menu brings together the deliciousness of a chocolate brownie and cookie dough. Wow! The Cookie Dough Brownie looks rather tempting, to be honest. Instagram users can't wait to sample the dessert. An excited commentator gave some insider information and wrote, "I work at Little Ceasers [sic] and have already tried them before the public...they are the best." 
Meanwhile, someone else wrote that they visited Little Caesars recently and want to sample the Cookie Dough Brownie as soon as possible. This item seems worth trying: It has colorful M&Ms minis and cookie dough frosting (via Chewboom). The latest treat is currently available at a certain number of outlets for $3.69. Each order has four pieces.
Intriguingly, the company has tested the dessert before. Back then, the brownies were known as "Kooky Dough Brownies." A Redditor praised the item and wrote, the best way I could describe the topping is like 'cookie dough frosting'. It's sweeter and softer than actual cookie dough, pretty good [in my opinion]."