Here's What It's Really Like To Be An Olive Garden Server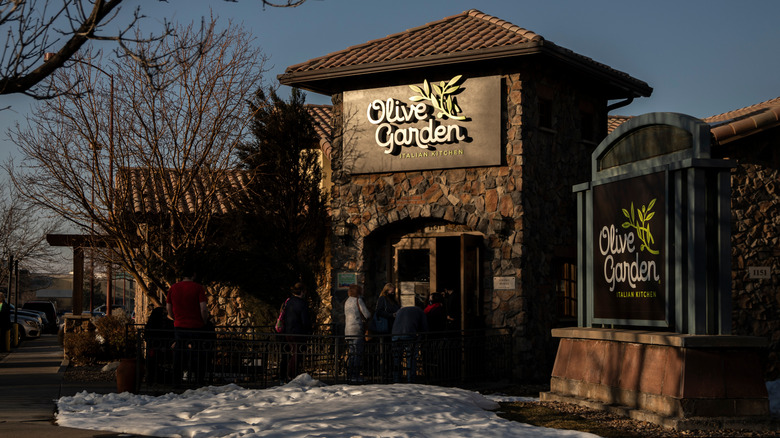 Bloomberg/Getty Images
As a chain of eateries specializing in Italian food, Olive Garden has a simple selling point — its restaurants are meant to be a cozy place for families to catch up over good food. The brand says, "At Olive Garden, we know that life is better together and everyone is happiest when they're with family. From never ending servings of our freshly baked breadsticks and iconic garden salad, to our homemade soups and sauces, there's something for everyone to enjoy."
And what is it like to be a part of the restaurant? Well, Olive Garden states that it has a supportive work culture that lets its staff members grow within the company. They can choose to have flexible work schedules too. A Cosmopolitan piece written by a server at Olive Garden offered even more insights into its work culture. They mentioned that their colleagues are great to work with, plus, the job allows them to come across new people all the time. They said, "Even though we're all in a stressful job and we get upset, you have people around you to make you happy and joke around."
It's a bittersweet experience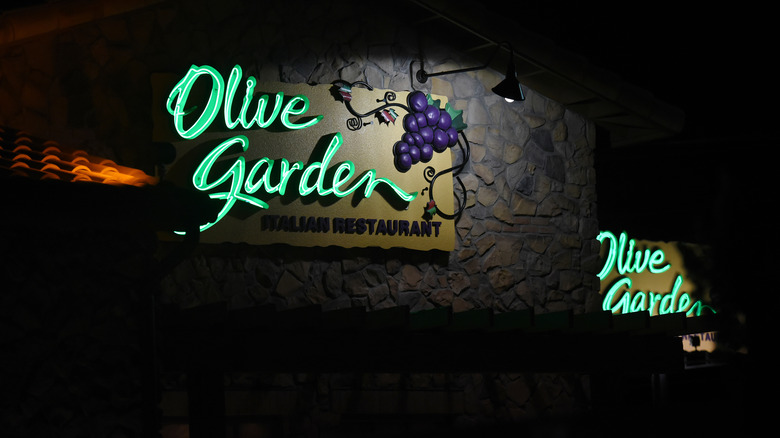 Bloomberg/Getty Images
According to the Olive Garden server that spoke with Cosmopolitan, one of the toughest things about the job was to figure out how to get the unlimited breadsticks, soup, and salad to their customers. They said, "When people come in for lunch, they know that it's a fast pace because they want to get in and get out, so constantly having to be on top of all your tables that have unlimited stuff can be very stressful."
They were also required to shuffle between three tables at once and keep track of everything that was happening. A former server wrote on Reddit that the tips were really awful and it was difficult to carry all those heavy plates at work. Additionally, being given only three tables meant that the number of tips they received were limited. A former staff member wrote, "I can easily run a 6-10 table section no problem and have customers singing my praises because of my skill level and this place wouldn't give me more than 3 tables."