How Christine Ha's Life Changed Since Winning MasterChef - Exclusive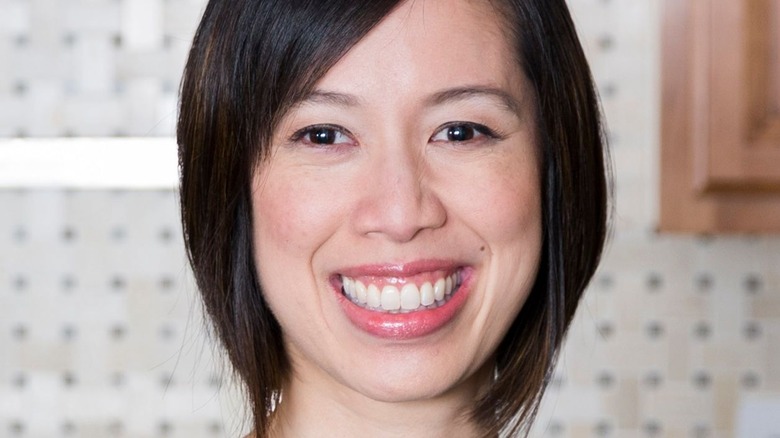 Julie Soefer Photography
We may receive a commission on purchases made from links.
Throughout the long tenure of "MasterChef," the show has certainly introduced the world to some truly incredible chefs. And while winning, of course, is the goal, just being highlighted on the show and having their food showcased on national television can open up so many doors and possibilities for contestants. For someone who actually takes the crown on the show, however, it opens up a whole lot more.
Christine Ha, the first-ever blind contestant to compete on "MasterChef," was named the winner of Season 3 of the show, which aired in 2012. Now, it's been nine years since her winning announcement, and the chef, restaurateur, and cookbook author's career only continues to grow.
From publishing New York Times best-selling cookbook, "Recipes From My Home Kitchen: Asian and American Comfort Food," to opening two restaurants, the opportunities for Christine Ha have been plentiful, and her life certainly has changed since winning her season of "MasterChef." In an exclusive interview with Mashed, she sat down to share all about it.
Christine Ha says 'MasterChef' gave her so many new opportunities
You can't expect to go on national television without some sort of effect it will have on your life. But when you win a season of "MasterChef," it reaffirms your talent and shows the world that the judges were impressed by what you could do.
For Ha, she said her life has definitely changed in a variety of ways. "My life turned upside down. I feel like it gave me a lot of new opportunities in television, in food," she said. Ha had put her grad school work focused on creative writing on hold to go on "MasterChef." However, her appearance on the show ultimately led her to publish a cookbook. "And then to have it become a New York Times bestseller was another dream come true besides winning the competition," Ha explained. 
Since winning, Ha was able to open a restaurant in Houston, named The Blind Goat, along with Xin Chào, which launched right in the middle of the pandemic. "I feel like it's solidified me as a legitimate part of the restaurant industry or the F&B industry," Ha said. "Both restaurants are still surviving. So I would say 'MasterChef' has very much changed my life. Yeah, a lot of great opportunities."
To cook Christine Ha's recipes, pick up her book "Recipes From My Home Kitchen." To try her food, visit The Blind Goat in Houston.