The Important Cooking Lesson Anne Burrell Was Taught By Her Mom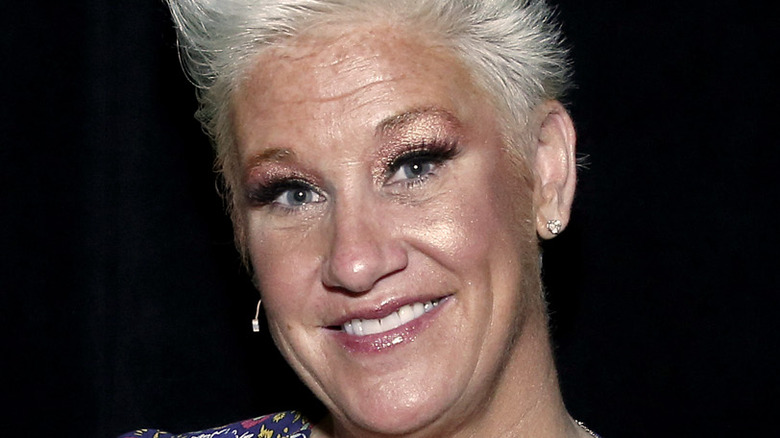 John Lamparski/Getty Images
Celebrity chef Anne Burrell was always meant for greatness. She was hungry to understand as much as she could about cooking before becoming a full-time chef and enrolled at the prestigious Culinary Institute of America (CIA), according to Total Food. "I was ready to be a student; I was ready to be a sponge," she explained. "I really couldn't learn enough, know enough. It's an entire culture of people who are talking about food."
Burrell could appreciate the importance of having a strong foundation while studying at CIA. She honed her skills further by working in Italy and embracing new culinary experiences. She also said that she always had one advantage — she grew up with a mom that loved cooking and enjoyed feeding her kids wholesome food instead of processed dishes. "My mom said, we are going to have a garden and you are going to go out and help in the garden," she said. "My mom is crazy about cooking. My apple happily does not fall far from her tree."
Anne Burrell's mother offered great advice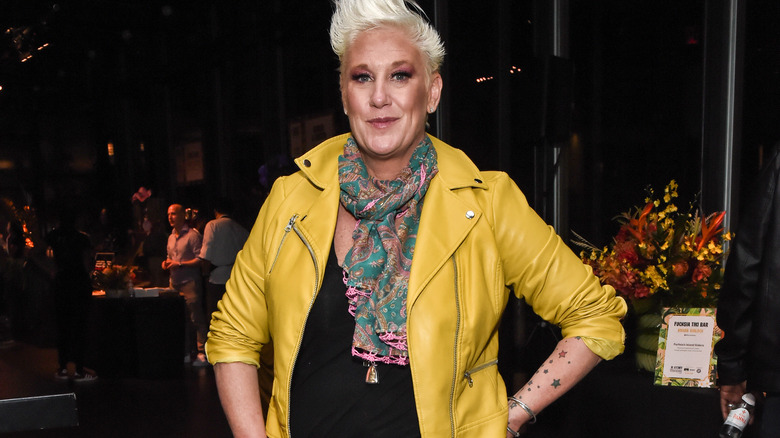 Daniel Zuchnik/Getty Images
According to Brit + Co, Burrell's mom passed down a crucial cooking lesson to her. She explained to her the importance of studying a recipe in its entirety instead of rushing through the process. "I was so excited to cook that I would just tear in and combine all the ingredients, but my mom showed me just how important it is to take the time to go through a recipe beforehand," the chef said. 
According to All Recipes, Burrell was also motivated by veteran chef Julia Child's popular shows. She explained that her mom said when she was just 3 years old she told her, "Mom, I have a friend name Julie." Her mom figured out later that she was referring to the famous cooking host. However, Burrell added that her mother is her true cooking inspiration, "My mom really swears that it's Julia. But I swear, it's my mom. My mom was an amazing cook."