The Gross Question Reddit Has About Guy's Grocery Games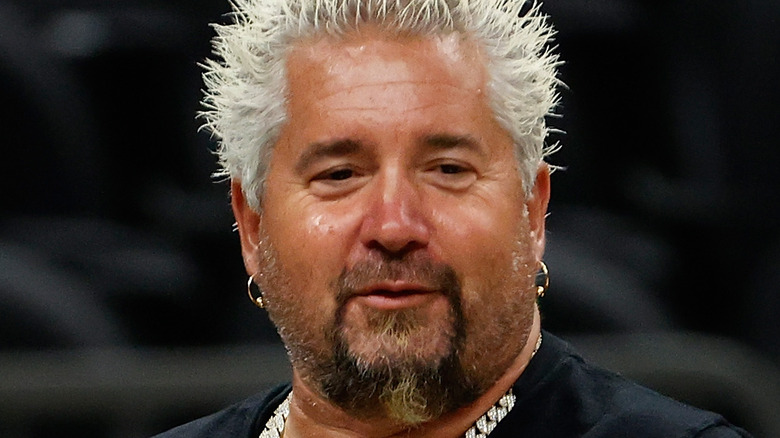 Christian Petersen/Getty Images
"Guy's Grocery Games" remains one of the most interesting television shows on-air. To win in each episode, participants need to survive unique cooking tests that take place inside Guy Fieri's grocery setup called Flavortown Market. "You go to the store and you're shopping sometimes on a budget," he told E! News. "Sometimes you're shopping on a timeline. Sometimes you're shopping with your kids. So what we're doing is...putting that into a culinary arena and I've got to tell you it's crazy."
Viewers seem to relate to the premise and have said that they love the series. A fan wrote on Twitter, "I love Triple G! Amazing show that I'm kinda low key obsessed with." Another user wrote, "How are these people cooking entire gourmet meals in 20 minutes flat when it takes me an hour and a half to warm up beans and weiners?" However, some Reddit users have an interesting question about the show that might surprise you. 
They're curious about the produce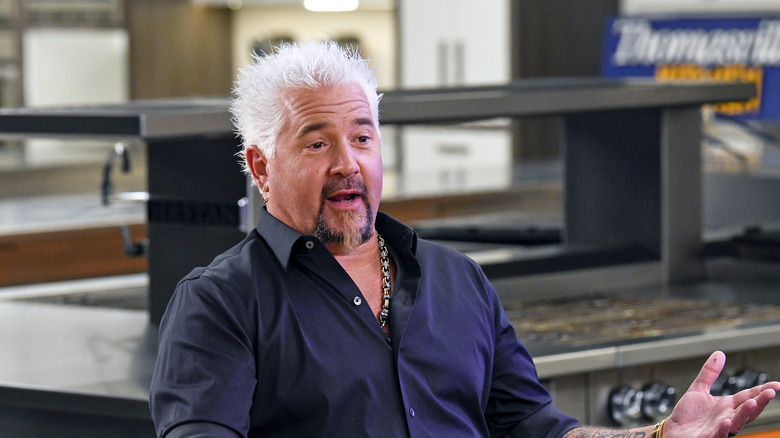 Steve Jennings/Getty Images
A viewer wrote on Reddit that they're unsure about the status of the ingredients used on the show. They wrote, "Do the competing chefs ever wash their produce? I know I've seen the barcode stickers on some things they've used in dishes." They also mentioned that they understand that it's pretty dull for viewers to watch chefs wash fruits and vegetables, but it's not a safe practice to avoid doing so. They suggested that the producers should add a disclaimer for those watching "Guy's Grocery Games."
Another user suggested that everything is probably washed before it's added to the shelves. However, a different user also expressed their concern about sanitary practices on cooking shows. "All of these competition shows seem so unsanitary," the wrote. "The chefs are always licking spoons, sweating all over the place, manhandling food at the last second to get it on the plate, etc." They added that they truly hope that restaurants do a better job and are successful at maintaining hygiene.