The Big Problem Some Fans Have With Guy's Grocery Games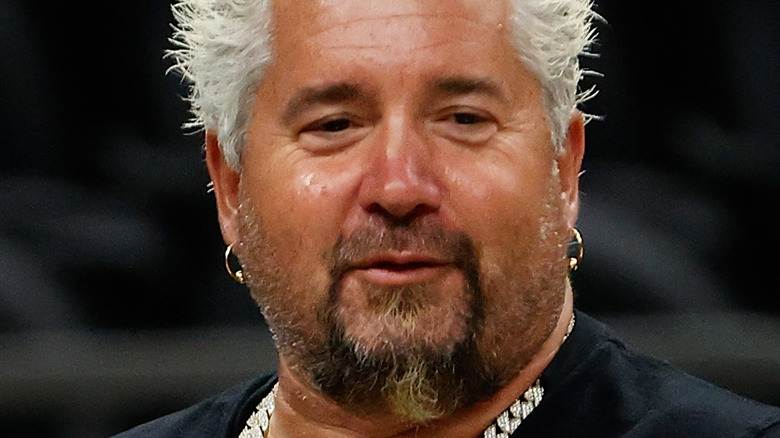 Christian Petersen/Getty Images
As a television show, "Guy's Grocery Games" is a must-watch for those who're looking for an unconventional TV program that takes its viewers through a series of exciting challenges in a row. Its premise is super relatable. In just half an hour, participants need to find a way to look for groceries inside Guy Fieri's massive supermarket Flavor Town and prepare an impressive dish for the show's judges (via Delish). Of course, grocery shopping is one aspect of life that most of us are familiar with, and the show makes things extra competitive.
A former winner, Tracey Shepos Cenami, explained in simple and clear terms what the participants are up against. "There's no way any chef, in half an hour, under those circumstances, can have a perfect dish," she said to Delish. But you've got to try beating the odds no matter what you're facing on "Guy's Grocery Games." As Shepos Cenami said, "You're still cooking from the heart — still coming up with an idea and creating it."
Fans of the Food Network show can't help discussing it on platforms like Reddit. There's one particular aspect of the show that bothers many viewers.
They want to see new faces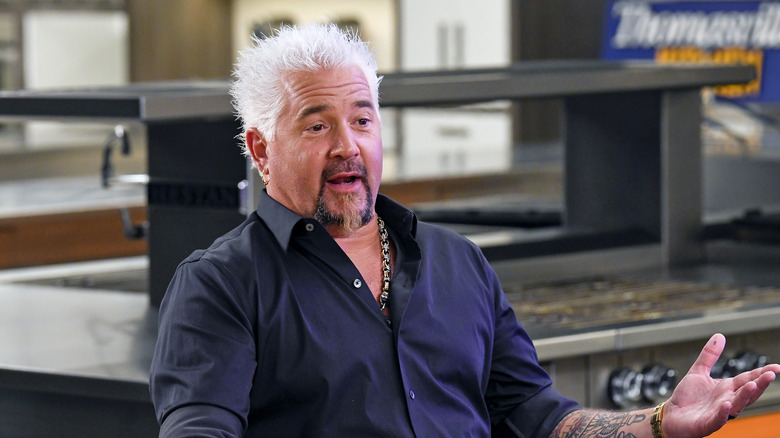 Steve Jennings/Getty Images
A Redditor pointed out that they can't understand why "Guy's Grocery Games" tends to stick to familiar chefs, instead of working with new names. They wrote, "My gripe is the fact that GGG reuses the SAME chefs over and over and over again. Constantly bringing them back for new themed competitions." They added that there are several other talented chefs who deserve a chance.
Meanwhile, someone said that they don't mind if a familiar face shows up again, but they definitely don't want to see the same contestants winning every single time. Another fan offered a reasonable explanation, saying that on account of the pandemic, it's probably more convenient for the show's producers to work with trusted names instead of looking for other participants. They wrote, "I'm guessing now with COVID, it's easier to go to chefs that know the routine and can be easily vetted."
Still, it sounds like fans wouldn't mind if "Guy's Grocery Games" switched things up a bit.