Why The Actress In This Smirnoff Vodka Commercial Looks So Familiar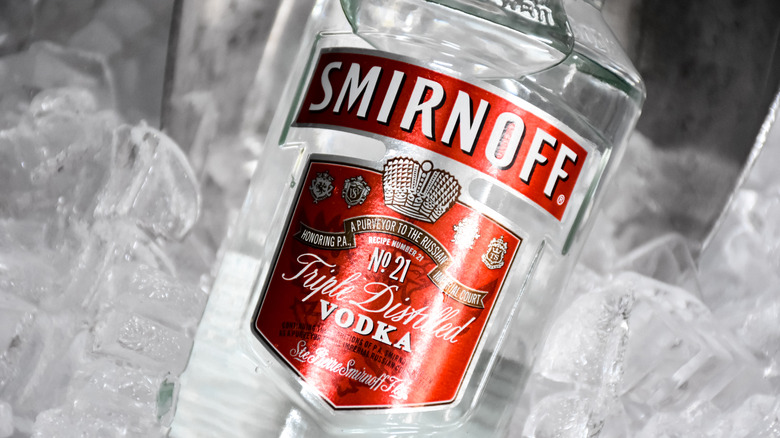 Shutterstock
Vodka fans and bar-goers alike are no strangers to the Smirnoff brand. As of 2019, The Spirits Business called it the long-standing "world's top-selling vodka brand after sales remained constant at 26.0m nine-litre-cases." That year alone, they launched a campaign packed with celebrities and zero sugar infusion flavors to align with more health conscious drinkers.
That years' "Welcome to the Fun%" campaign featured celebs like Jenna Fischer ("The Office"), LGBTQ television personality Jonathan Van Ness ("Queer Eye"), LGBTQ advocate and actor Laverne Cox ("Orange is the New Black") and comedian and actor Nicole Byer ("Nailed It!"), with actor Ted Danson ("Cheers") as the centerpiece of the campaign (via The Drum). Their next round of ads featured "Chopped judge Chef Amanda Freitag, Instagram and YouTube star Toddy Smith, plus-size fashion designer Gabi Gregg, and celebrity drag queen and reality TV star Alyssa Edwards." All this to say, Smirnoff is no stranger to featuring celebrities in their commercials, which might explain why one of their latest has you doing a double take.
Who's that blonde? It's Cuoco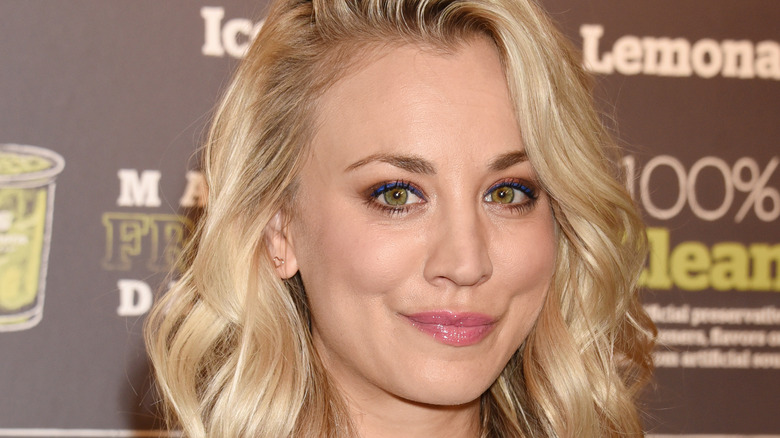 Shutterstock
"Big Bang Theory" fans will be especially susceptible to Smirnoff's latest campaign, which features none other than blond bombshell, and one of the show's stars, Kaley Cuoco (via iSpot). In the commercial, Cuoco dons a Smirnoff-red dress, and makes a face at the camera like she's ready to party before pouring two glasses of Smirnoff and strutting down the hall to a neighbor's apartment, bringing Smirnoff through his party, to a rooftop bar and sharing with people along the way. It ends with her exclaiming, "sometimes you just gotta give the people what they want" before joining in on some dancing.
According to IMDB, Cuoco is no stranger to commercials, having also appeared in commercials for Priceline.com, Toyota, Proactiv, and even doing a public service announcement for The Humane Society of the United States. So if you've seen any commercials for those and thought, "Who is that familiar looking blonde?" chances are you just couldn't place Cuoco — until now.