Ben & Jerry's Once Searched For A New CEO Using This Bizarre Contest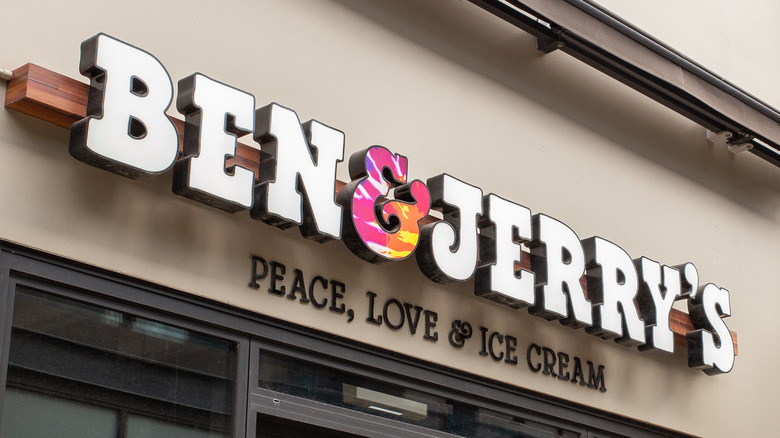 Shutterstock
Ben & Jerry's has always known how to make a statement, and its search for a new CEO only exemplified that fact. The famous ice cream chain did not go public with the story until a few years back, when it released a post on its website.
It stated that this search had actually happened in the '90s, when founders Ben and Jerry decided it was time to bring a new leader onto the team. And the way they decided to recruit a new CEO was far from conventional. The only material that applicants were required to submit was an essay that would be judged by the Ben & Jerry's team.
There was no prompt to this assignment, so each entry ranged from a giant mural of a cow to homemade root beer.
In the end, Bob Holland was picked as the new leader of the massive ice cream company. Though his application included a typical resume, he also submitted a poem titled, "Time, Values, and Ice Cream," which really resonated with the judges.
Running the ice cream empire
Thomas B. Shea/Getty Images
Ben & Jerry's also did not specify an age or education requirement, and therefore, it got all different types of applicants. The chain selected three second-prize winners — Laura Kelm, of Columbus, Ohio; Taylor James Caldwell (who was a 3-year-old at the time!), of Valencia, CA; and Mark Hyman, of Burbank, CA — who all received membership to Ben & Jerry's Ice Cream for Life club.
As you can see, the pool of applicants was extremely competitive, and not without good reason. Per Zippia, Ben & Jerry's is one of the largest ice cream brands in the United States, and running it comes with loads of responsibility. So what exactly does it take to be Ben & Jerry's CEO?
Matthew McCarthy, the current Ben & Jerry's CEO, leads daily efforts to deliver "economic, product, and social mission impact in all the communities where the company operates," according to Sustainable Brands. Furthermore, when McCarthy was first appointed, he stressed his mission was to double the company's social impact, while also increasing product quality and community involvement, according to 1851 Franchise Magazine.