Nadia G's Steak Sauce Only Uses 2 Ingredients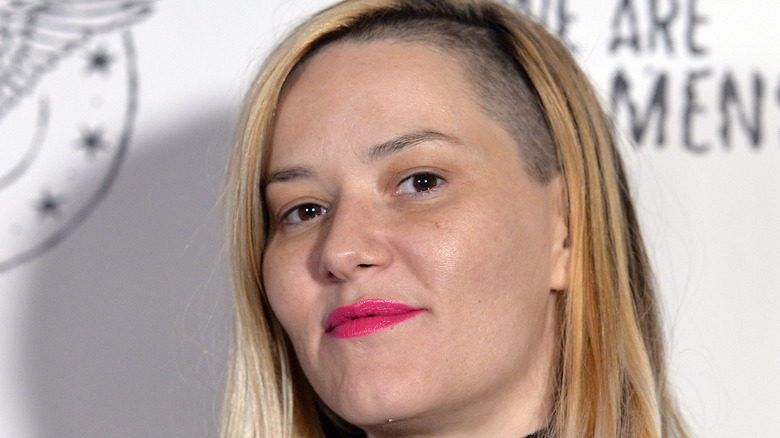 Michael Tullberg/Getty Images
Nadia G is the queen of quirky combos. The Italian-Canadian grew up Nadia Giosia, in the immigrant-heavy town of Saint-Leonard in Montreal, according to The New York Times in 2011. The linguistic influences of her childhood — Italian, French, and English — contributed to the funky accent and unique word choices you hear from the chef today, and the clash of cultures might account for her comedic and culinary POV, too.
Giosa rose to fame doing skit comedy online in the early aughts, ultimately deciding to give her comedy a foodie slant with the web series "Bitchin' Kitchen." A cookbook followed in 2009, and eventually the "Julia Child of the 'net generation" transitioned to prime time television with a show on Cooking Channel (via "CBS This Morning," posted on YouTube). But Giosa doesn't just blend food and funny, or French-Canadian and Italian-Canadian sensibilities. She will pair a maple syrup and a balsamic glaze faster than you can say reduction; and the result is a sweet, syrupy perfection on a good steak.
Giosa has made quirky combinations a lifestyle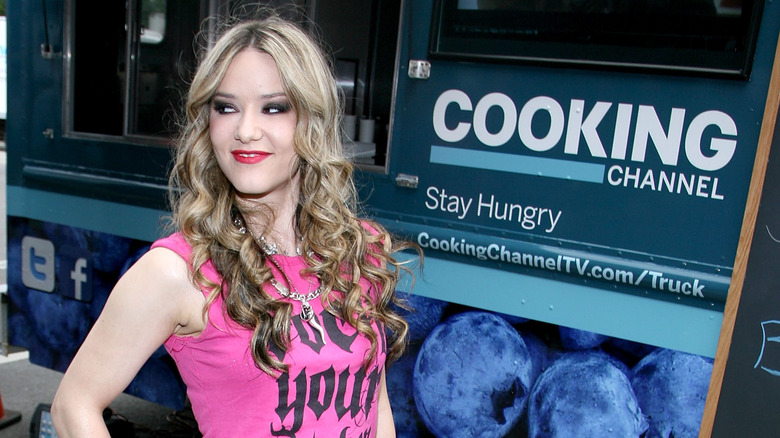 Amber De Vos/Getty Images
"When the Internet came around in the late '90s, I was like this is it," Giosa gleefully told "CBS This Morning" in 2013. She explains that as an early adopter of the technology, one needed a server, some know-how, and a tablespoon of chutzpah to make the web work for them. Giosa had all three, plus a can-do attitude that she brings with her into the kitchen, as well. In a trademark quirky combo, Giosa explains that a sweet, tangy, sauce that will take your filet mignon or chicken sandwich to the next level only needs two ingredients to be great: maple syrup (Canadian, of course) and an aged balsamic vinegar, reduced for about five minutes (via Cooking Channel).
Referencing Giosa's kooky kitchen show, one of the hosts of "CBS This Morning" presses the chef for an identity. "You also sing on your show, which I love. And I mean, if you could be any one thing, would you be a singer, a comedian, a cook?" he asks, holding Giosa's pink grapefruit, maple syrup and cilantro mojito in hand. He then shakes his head and guesses the answer: "You have to be all three?"
Giosa grins and holds her out bangled arms, hands covered in chunky silver rings and fingers dotted with jet black nail polish. "Exactly," she replies happily. "Why not be all three? You know, you can kind of mix it all up and it tastes even better."