You Can Win A Year Supply Of Rice Krispies Treats. Here's How To Enter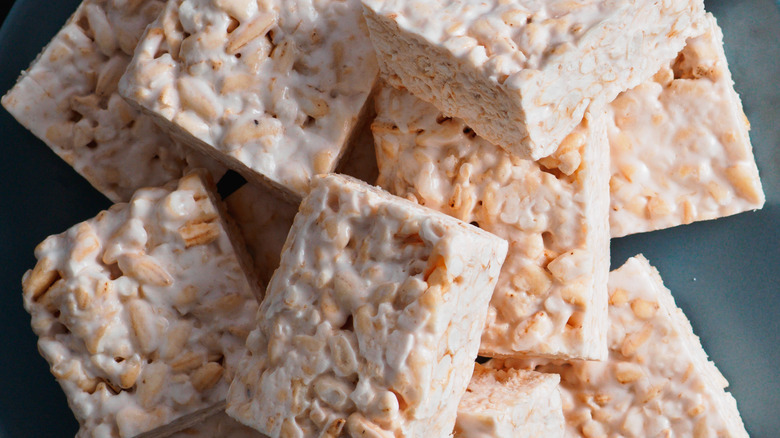 Fascinadora/Shutterstock
Summer always comes with a bout of nostalgia. Memories of summer camps as a kid, family vacations, late-night bonfires, endless days on the water, and the infamous thrill of back-to-school season on the horizon. Rice Krispies Treats knows nothing can beat the excitement of picking out a new backpack, a colorful pack of pens, and your very own planner, but the company also knows how difficult the school season can be on both kids and parents. And, it's not uncommon, unfortunately, for children to feel overlooked or unsupported.
In an online survey conducted in June 2021, Rice Krispies Treats discovered that 86% of parents "experienced moments growing up when they needed more love and support from their own parents," according to a press statement shared with Mashed. To help build joyful moments and memories between parents and children, Rice Krispies Treats is gifting 200 people a year's supply of Rice Krispies Treats, and a special note from Idina Menzel. 
Rice Krispies Treats will award 200 people with free treats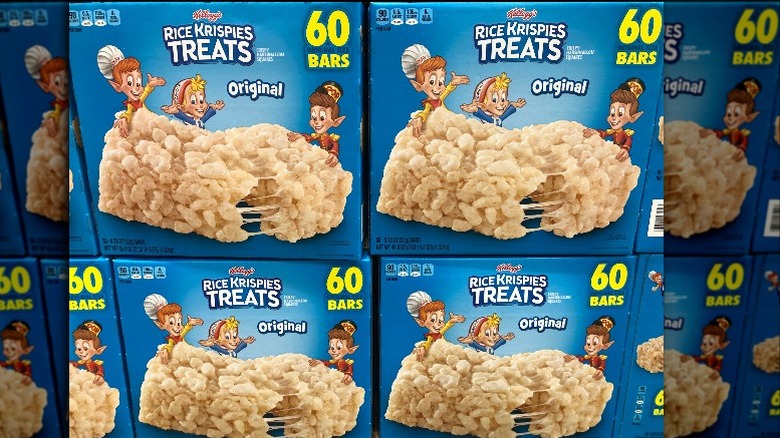 melissamn/Shutterstock
After conducting the survey, Rice Krispies Treats knew they had to put on their thinking caps and brainstorm a way to inspire communication and validation between parents and their kids, especially now more than ever. To foster parental support and in celebration of back-to-school season, Rice Krispies Treats is collaborating with Tony Award-winning singer and parent Idina Menzel to give away a year's supply of Rice Krispies Treats to 200 people (per Menzel's website).
In order to enter, those interested can visit RiceKrispiesTreats.Fooji.com from August 19 to 26, or check out Menzel's Instagram on August 19. Selected winners will be awarded a limited edition Rice Krispies Treats 365 Days of Love and Support Kit to help "spark daily moments of encouragement." Each kit includes a daily planner with inspirational prompts along with a top-quality pen so parents can jot encouraging messages to their kiddos on each treat. Additionally, families will be able to enjoy Rice Krispies Treats all year long because the company is including a year's supply of the sweet treat with every kit. It gets better — even if you're not one of the lucky 200 winners, all entrants will receive a digital planner and a signed message from Menzel!