How Much Does It Cost To Become A Caribou Coffee Franchise Owner?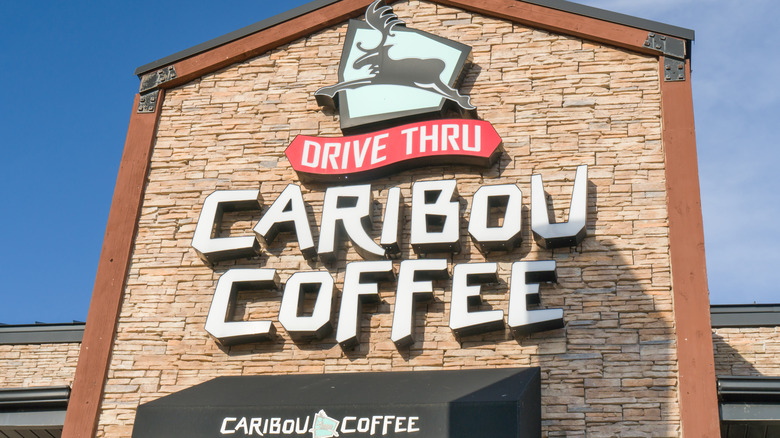 Ken Wolter/Shutterstock
Imagine owning a coffee shop with all of the tough decision-making taken care of before you've even signed the lease to the rental space. A dedicated team already formulated the recipes you need, designed the branding, and set your products' prices — it almost sounds too good to be true. You just have to keep your customers happy, while supplying them with their choice of caffeine and small bites every day.
Anyone who runs a Caribou Coffee franchise gets to operate their own shop with all of the above perks without having to worry about the overwhelming uncertainty that usually comes with maintaining a restaurant or business (via Caribou Coffee). Franchisees even get the fun choice of operating a drive-thru style Cabin or the traditional sit-down Chalet cafe. While this scenario sounds like a dream, nothing comes without a price and a Caribou Coffee location is no different. The amount of money it takes to open a Caribou Coffee shop and the commitments franchisees have to agree to could make anyone's head spin.
The high price of a Caribou franchise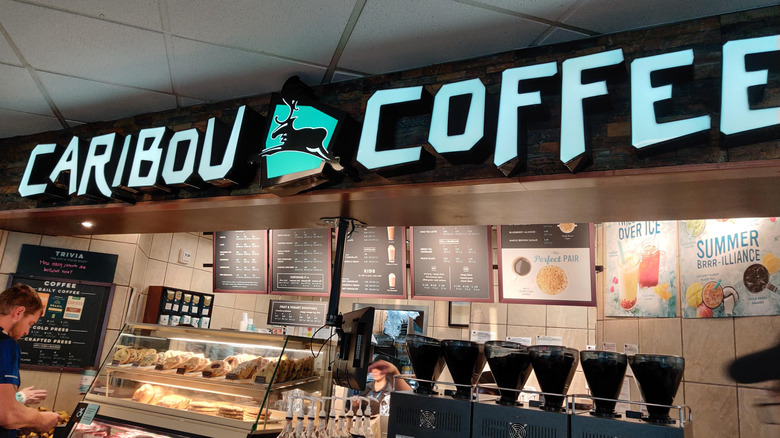 Cody Engel/Shutterstock
According to Caribou Coffee, you'll need at least $3 million in cash or liquid assets if you want to operate a domestic Caribou Coffee shop. You also have to commit to opening 10 or more locations and have some experience either in franchising businesses or working in the restaurant industry. Expect to dole out even more money and open more Caribou Coffees if you want to open up an international franchise. The company requires international franchisers to invest at least $6 million in cash or liquid assets, commit to the opening of at least 20 locations, and have some experience working in the food and beverage world.
While these numbers look astronomical, they're not unusual. In comparison, one McDonald's franchise costs anywhere between $1,008,000 and $2,214,080 and requires you have at least $500,000 liquid assets (via McDonald's). According to Franchise Business Review, Dunkin' requires fewer assets to open a location, but still calls for owners to have a minimum of $250,000 in liquid capital and at least a $500,000 net worth.
If you dream of owning a coffee shop, franchising could be the way to go. With a brand as powerful as Caribou Coffee, you can't go wrong — just make sure you have the capital and experience to turn your dreams into reality.