Twitter Can't Stop Talking About This Chopped Mystery Ingredient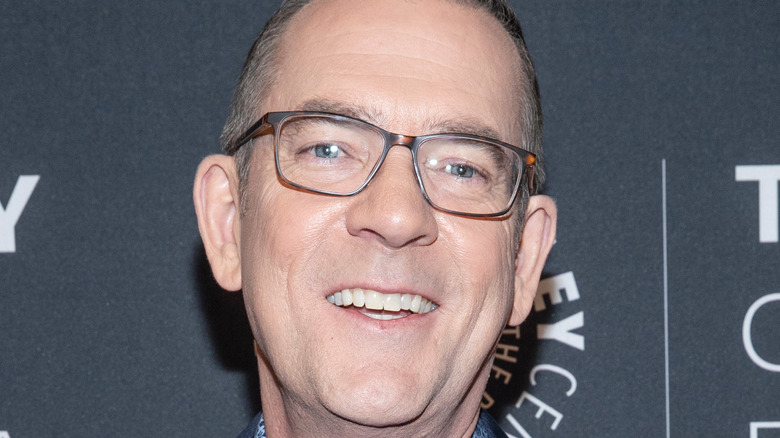 lev radin/Shutterstock
Fans of "Chopped" likely tuned into the Season 50 tournament finale of "Playing with Fire: Hog Heaven" when it recently aired on the Food Network. During the episode, the four live-fire cooks battled it out with pork-filled baskets to potentially win $25,000. But the meat items that were in the basket were far from what anyone expected, including one item in particular. Apparently, one round included bologna salad as the mystery ingredient and fans of the show have a lot of thoughts on that item.
For those who are wondering what bologna salad is, you're not alone. Most viewers were puzzled by the odd and off-putting mystery ingredient. As it turns out, bologna salad is made with eggs, creamy salad dressing, packaged bologna and sweet relish, according to All Recipes. The person that shared the recipe also explained that it was a dish she had as a teenager in 1950s Iowa. Considering the other salads and aspic that were popular at the time, this bologna salad might not be such a surprise.
This is what the show's audience is saying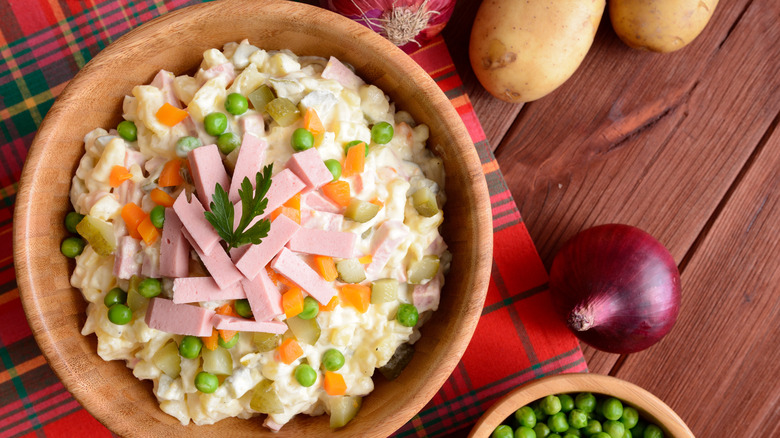 NoirChocolate/Shutterstock
After watching the contestants work with bologna salad, the "Chopped" audience turned to Twitter to share their thoughts. No one held back with their opinions of the dish either. One person tweeted, "What the f*** is bologna salad and why is it a mystery ingredient on chopped...it looks like vomit.....do people actually eat that?" Someone else wrote, "Bologna salad tho??" followed by a green-faced emoji. Another person asked, "Is bologna salad the same as 'sandwich spread'????" Finally, another tweet read, "Bologna salad?!?!?!" with another three green-faced emojis behind it. 
Clearly, viewers were not ready for that savory salad. Of course, such a controversial mystery ingredient did mean that the contestants really had to work hard to make a great dish that incorporated the ingredient. Ultimately, bologna salad is definitely not something most viewers want to be served, but the talented chefs on "Chopped" always seem to turn even the most off-putting ingredients into something delicious.