The One Dish Geoffrey Zakarian Never Makes Himself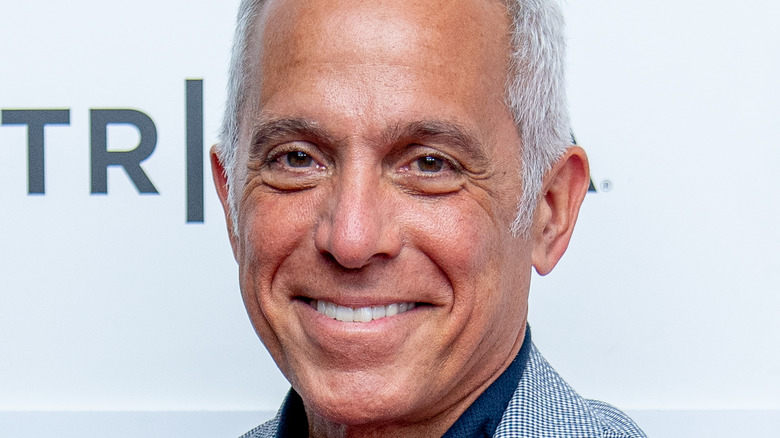 Roy Rochlin/Getty Images
Are you familiar with Geoffrey Zakarian? A celebrity chef, cookbook author, and owner of two New York City restaurants, Zakarian is most likely best known for his frequent appearances on Food Network. The chef is a longtime host of the cooking competition "Chopped," where he debuted as a judge way back in 2009 (via IMDb). Zakarian has also co-hosted "The Kitchen" and judged on "Beat Bobby Flay."
Over the years, Zakarian has shared some of his cooking routines and favorite foods. In a Mashed exclusive, he told us that he adheres to a healthy diet, eating complex carbs such as sweet potatoes, avoiding alcohol and sugar, and indulging in plenty of eggs as a balanced source of protein. One might think that such an accomplished chef — especially one who strives to eat healthy — might make all their food at home. But, as the chef told Food Network, there's one dish he always orders out. 
Sushi to go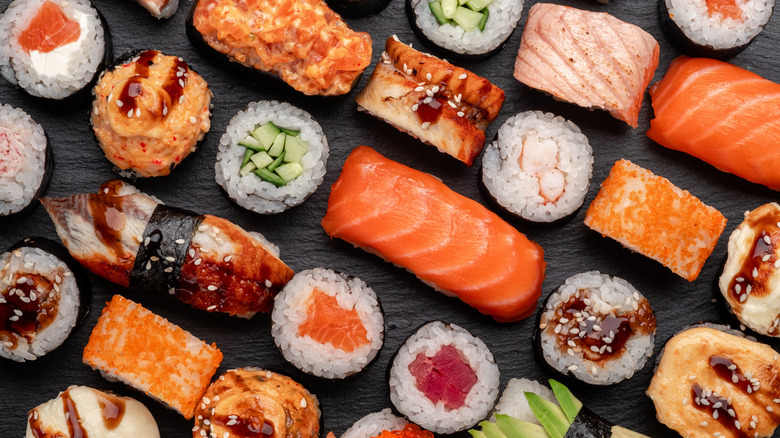 Andrei Iakhniuk/Shutterstock
The celebrity chef has logged countless hours in the kitchen, starting his restaurant career way back in the '80s (via Geoffrey Zakarian). With all that experience under his belt, Zakarian could probably cook in his sleep. But he, like most chefs, has his limits, choosing to order some foods that are just too complicated or time consuming to make at home. As Zakarian told Food Network, one of those foods is sushi. The television personality always orders it out and never makes it at home, he said. He didn't specify why, but we have a guess. 
Making sushi is a time commitment. You have to cook up a special kind of rice in a rice cooker, season it with vinegar and sugar, let it cool a bit, and then get right to rolling. Then there's all the additional steps of slicing fresh fish and vegetables to perfection, and rolling them tightly into the rice. If we had to hazard a guess, it would be that a busy man like Zakarian just doesn't have the time for homemade sushi. You, on the other hand, might. If you're reading this and the sushi craving has struck, check out our easy recipes for spicy tuna rolls and baked salmon sushi. Or go full Zakarian and order delivery — we promise we won't tell.