The Einstein Bros. Back-To-School Deal Bagel Fans Won't Want To Miss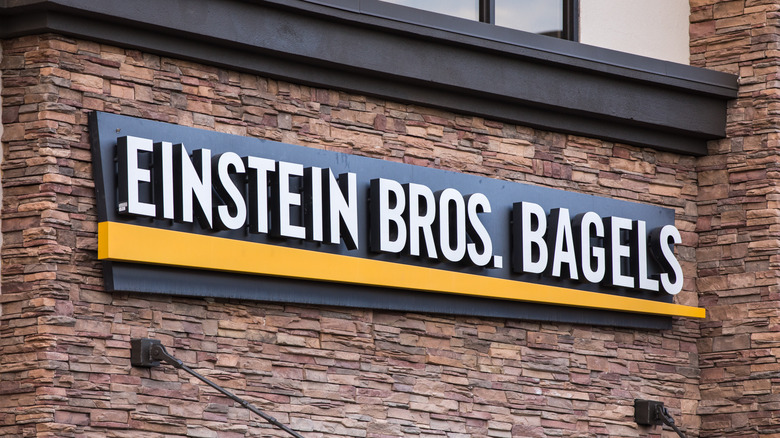 RYO Alexandre/Shutterstock
When it comes to preparing scrumptious bagels, one of the most popular brands in the scene is Einstein Bros., a company that prides itself on offering baked treats with high-quality ingredients. The brand is quite passionate about its food. A description on its website makes things pretty clear. "We believe it has the power to do amazing things — giving you a reason to look forward to morning office meetings or an afternoon escape or even the simple joy of a shmear mustache on your kid's face," a statement reads.
As per Einstein Bros, its staff members begin the baking process at 2 a.m. each day and work on preparing fresh baked treats at regular intervals throughout the day. If you are someone who really loves digging into bagels from Einstein Bros., here is some very good news. Per Brand Eating, the company is currently providing a great discount to customers.
The deal from Einstein Bros. is only available for a limited time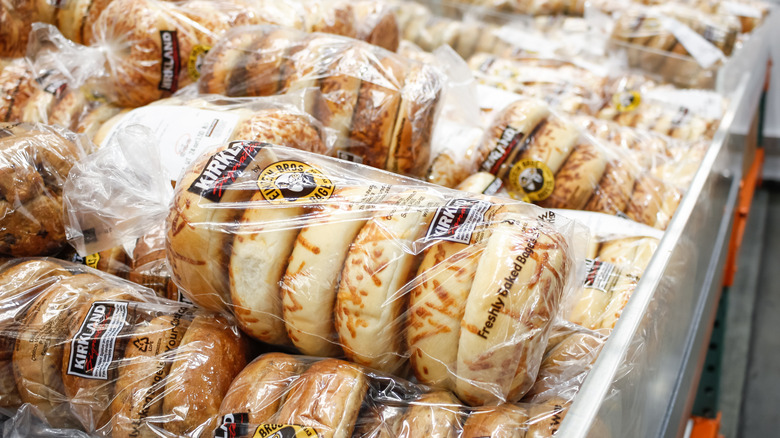 TonelsonProductions/Shutterstock
Customers who enjoy feasting on bagels from Einstein Bros. can now take advantage of a special back-to-school deal. Per Brand Eating, you can get The Baker's Dozen for $7 every Monday until September 17. This is a massive discount: nearly 40% off! Customers can choose to either order the box or have it delivered to their homes. 
The company calls the Baker's Dozen a "crowd pleaser" and notes it is perfect for breakfast. Per QSR Magazine, Einstein Bros. offered the deal last year as well. Teka O'Rourke, VP of Marketing, Einstein Bros., said that this is a good way to treat kids heading back to school. "A fresh-baked bagel is guaranteed to bring a smile to any kid's face. Stocking up on the $7 Baker's Dozen on Monday means you'll see smiles at the breakfast table for days," she added.