Why Football Fans Need To Know About Pepsi's Latest Giveaway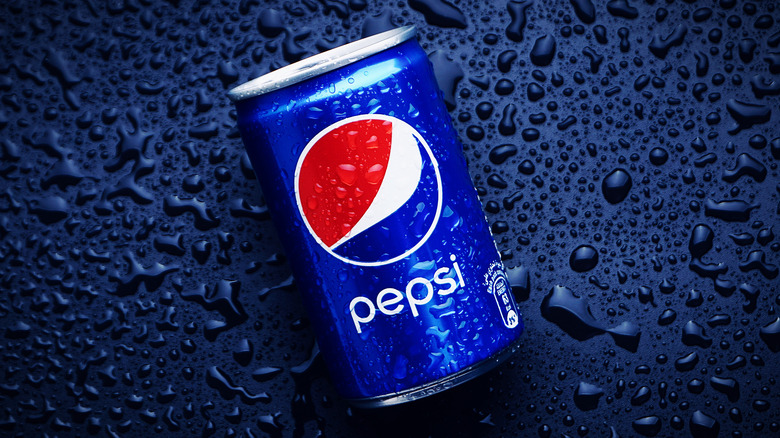 Silver Wings SS/Shutterstock
With summer winding down, football fans can finally break out their favorite jerseys and game day snacks in anticipation of another exciting football season. This year, Pepsi has jumped into the fray, helping fans celebrate the return of their favorite sport by giving away up to $1 million worth of NFL merchandise, as well as some amazing prizes. According to a press release sent to Mashed, this giveaway is part of their ongoing Made for Football Watching campaign, inspiring fans to put other plans and social obligations on hold in favor of staying committed to their gameday traditions.
Pepsi has teamed up with the NFL to give football fanatics over $1 million worth of gear that spans over 32 teams through the month of October (via NFL Shop). Fans simply have to scan the QR code on specially-marked Pepsi, Diet Pepsi, and Pepsi Zero Sugar bottles and packs, which earns them points that they can redeem for merchandise on NFLShop.com. These points can add up to some cool merchandise, but if you collect enough, you could even win a trip to Los Angeles.
Redeem Pepsi points and claim NFL gear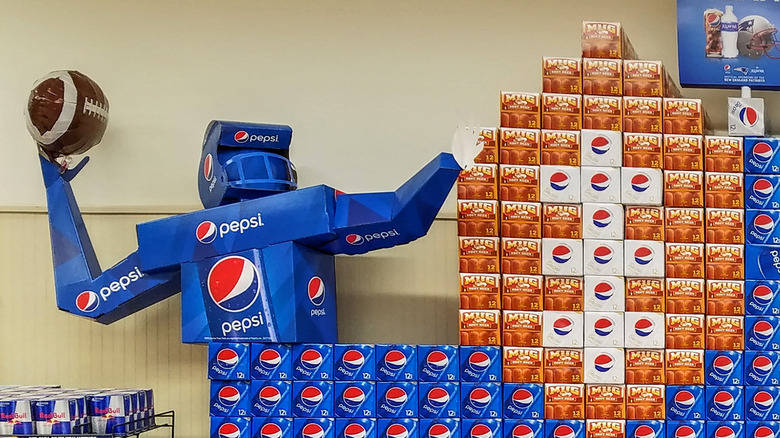 QualityHD/Shutterstock
Football fans can also use their Pepsi points to enter into weekly sweepstakes for the chance to win some amazing prizes. Some of the epic prizes up for grabs include the chance to win an all-expenses-paid trip to Los Angeles to watch Super Bowl LVI and the Pepsi Super Bowl Halftime Show from the sidelines, a trip to an away game to lend your team support as they play at a rival stadium, the opportunity to take part in a football watch party with a special NFL Legend, an Unapologetic Fan Cave Makeover, and much more.
"Sundays are very special days for NFL fans, as the [football-watching] experience at home has become a somewhat sacred experience for many," Todd Kaplan, VP of Marketing at Pepsi, said in a press release sent to Mashed. "Now that fall schedules are beginning to fill up, we felt it was important to remind everyone to unapologetically prioritize their football watching time — even if it comes at the expense of social or household obligations." When your favorite team needs your support, Pepsi has your back and plans to help you cheer them on, no matter what. If the chance to win some incredibly cool gear or even watch the Super Bowl sounds like it's up your alley, make sure to start racking up Pepsi points as soon as possible.