The Mountain Dew Flavor You Can Only Find At Applebee's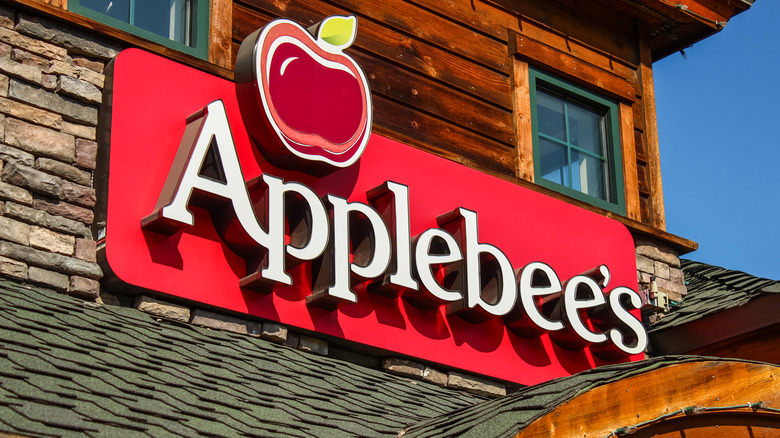 OldskoolDesign/Shutterstock
If you're looking to eat a tasty meal and want to head to a reliable location for your fried food fix, Applebee's is worth the visit. As their website notes, the brand has been making its presence felt since the 1980s. Since then, the chain has grown at an impressive rate and now has thousands of outlets throughout the world. Though Applebee's may not be the first company you think of when you think of high-quality, innovative food, the brand is really protective of its recipes and keeps them top secret. 
According to Yahoo!Life, the neighborhood bar and grill has now teamed up with Mountain Dew to offer a new exclusive beverage to its customers. This one is only going to be available as a fountain drink to those who dine at Applebee's. This isn't the first time such a thing has happened: the company has previously sold Mountain Dew Vibe and Sweet Lightning at its restaurants. 
The new drink is causing a lot of excitement among customers, especially ones who are writing about the beverage on Reddit.
A berry exciting flavor
A Redditor noticed the new Mountain Dew Dark Berry Bash drink at an Applebee's outlet in Bellevue, Washington and immediately shared the news with others. When someone asked about their thoughts on the beverage, the Redditor wrote, "The drink was pretty good actually. Strong blueberry aftertaste but not unpleasant." 
Meanwhile, another astute customer found the drink at Applebee's and posted a picture of a print advertisement announcing the new drink, which has flavors of blue raspberry and blackberry. The top-rated comment was full of praise for the new beverage from Mountain Dew. It read, "had it on Sunday and loved it. Was a great treat after spending the whole day lugging furniture into my new townhouse." Others noticed that the drink's logo and colors look pretty cool as well. Another Reddit commenter wrote, "...I don't eat at Applebee's much but I'm definitely gonna try to eat there more just for this." Looks like this caffeinated collaboration is already proving to be a success.