Why This Chicago McDonald's Menu Is Like None Other In The US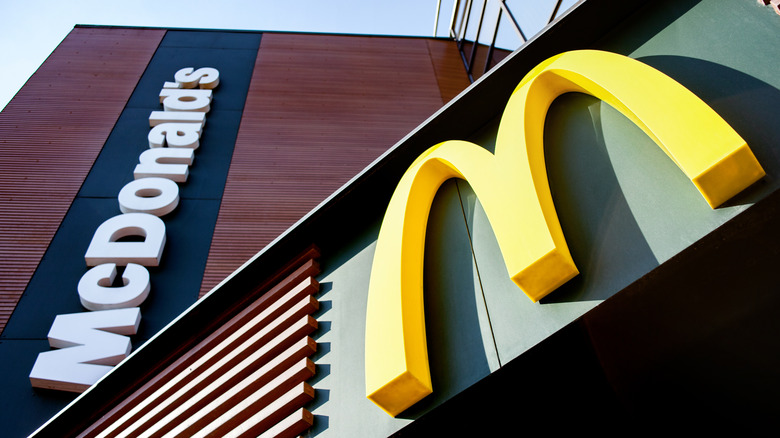 8th.creator/Shutterstock
Chances are, you've been to a McDonald's to chow down on some of its famous menu items like Big Macs, Quarter Pounders, and McGriddles. But, that iconic menu just tips the iceberg of the various menu items served at McDonald's.
As one of the largest fast-food chains in the world, McDonald's has more than 36,000 locations worldwide, according to Business Insider. International menus at McDonald's vary greatly from ones in the United States. International patrons under the iconic golden arches get to taste a variety of unique items like a Stroopwafel McFlurry from the Netherlands (via Business Insider), a chicken parm sandwich from Australia, and a "Samuri" burger from Singapore (via Delish). 
The McDonald's website frequently lists new items from its international locations like a matcha green tea McFlurry at its Japan locations, a goat cheese burger in Spain, and cheese bites at United Kingdom locations. 
If you're a superfan of McDonald's, you can spend thousands of dollars flying to different countries to try a mango McFlurry or a corn pie (via Lovefood), or you can visit a unique McDonald's in Chicago. 
This Chicago McDonald's has international treats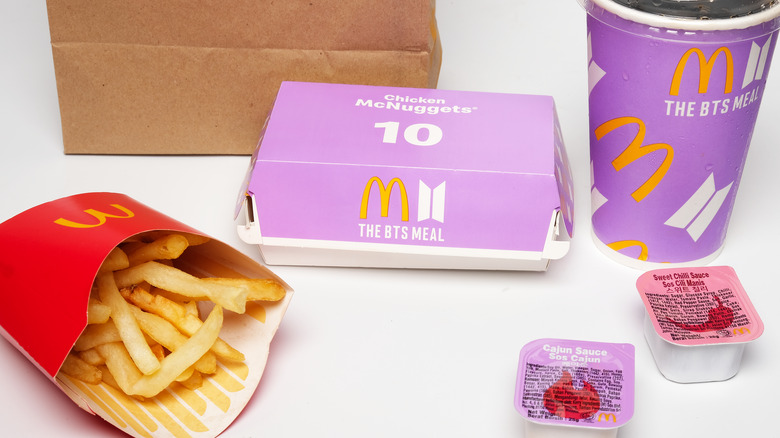 Najmi Arif/Shutterstock
McDonald's headquarters are in Chicago, Illinois (via headquartersof.com), and to give something special back to the city it calls home, McDonald's opened a special version of its restaurant. Located in downtown Chicago's West Loop neighborhood, the McDonald's Global Menu Restaurant is not your everyday neighborhood fast-food joint. Food & Wine described the McDonald's as having floor-to-ceiling windows, terrazzo floors, and a mid-century modern decor. The restaurant features large yellow espresso machines as its focal point and a touchscreen ordering system.
Besides the innovative design, what makes this McDonald's unique is its rotating list of offerings from restaurant locations throughout the world. 
The menu changes, but according to UberEats, items currently available include Canadian doughnuts, an "I'm Greeking-out" salad, "Twister" curly fries, and McPops, little pastries perfect for popping into your mouth. If you live near Chicago, or you're planning a visit to the Windy City, this is a perfect place to get a taste of what people outside the United States can enjoy at their local McDonald's — no passport needed.