Marcus Samuelsson's Favorite Late Night Snack Is Actually A Drink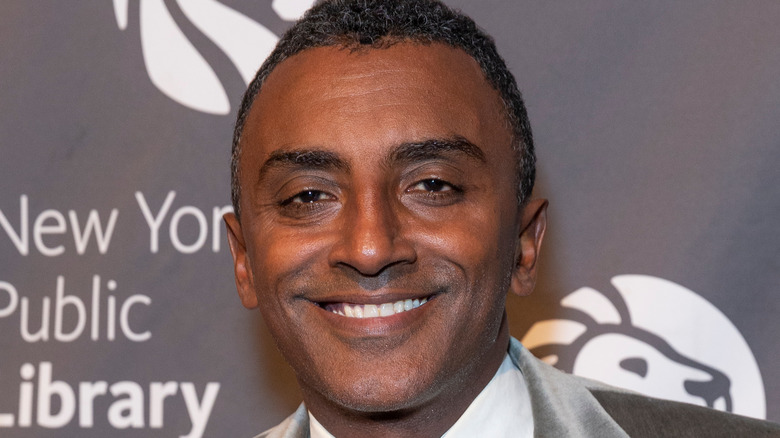 lev radin/Shutterstock
Marcus Samuelsson is a talented chef, Food Network celebrity, and the author of several books, including "Yes Chef: A Memoir", which The New York Times said was  "written with sparkle and grace." The book tells the story of Samuelsson, who was born in Ethiopia. His mother died in her 20s and Marcus and his sister were adopted by a Swedish couple. Samuelsson started a career in the culinary arts, where he gained fame at New York City's Aquavit restaurant. 
Samuelsson went on to open Red Rooster in the historically Black neighborhoods of Harlem in New York City and Overtown in Miami (via Red Rooster), and wrote the "The Red Rooster Cookbook: The Story of Food and Hustle in Harlem." Both restaurants celebrate the rich history of the neighborhoods they reside in. Red Rooster Overtown, for example, strives to hire staff from the local neighborhood and showcases local artists.
The chef is also a frequent Food Network host, appearing on "Iron Chef," "Chopped All-Stars," "Top Chef Masters," and more (via Food Network). With all these endeavors, Samuelsson is a busy man. But everyone — even a world class chef — needs to wind down every once in a while with a late-night snack. 
A cold beer before bed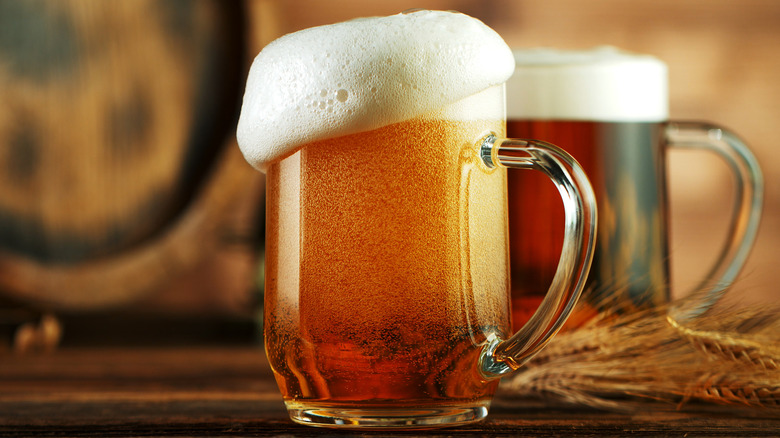 Jag_cz/Shutterstock
Many people wind down for the night with a midnight snack. And, while people can agree on eating something before bedtime, tastes vary across the board, from banana splits to a big bowl of noodles. Other people prefer a soothing beverage – a drink such as herbal tea or warm milk, which doctors say might give you a sense of nostalgia. Samuelsson, however, has found another beverage he prefers over warm milk or tea: beer. According to a Food Network post, Samuelsson said that an ice cold IPA was his favorite late night snack.
IPAs (which stands for India Pale Ale) are hoppy beers that go back to the late 1700s, according to American Craft Beer. Though there are several different styles of IPAs, West Coast and New England are the most popular with beer drinkers for their crisp, citrusy notes (via Bon Appétit). 
Samelsson also noted on that same Food Network post that his guilty pleasure is "a great hamburger" — which coincidentally goes great with a cold beer.