The Big Problem Costco Shoppers Have With Its New Condiment Stations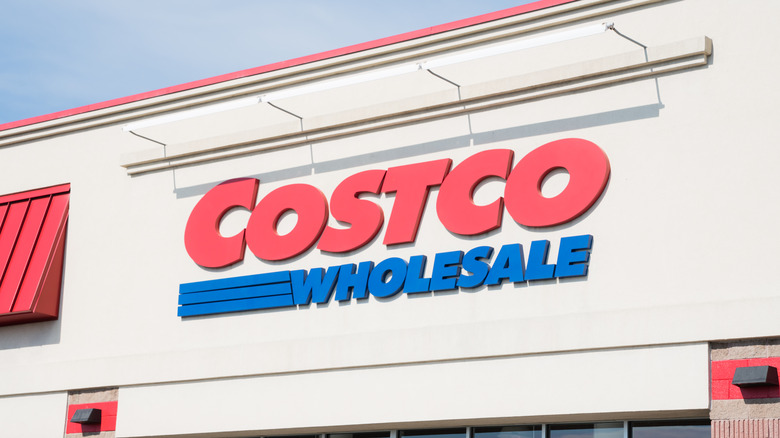 Ilze_Lucero/Shutterstock
Ever since the COVID-19 pandemic began, many stores, restaurants, and individuals have been seriously reconsidering the way they think about germs. To avoid spreading the virus, many establishments have implemented stricter cleaning policies and devised new ways to limit the number of surfaces and items people have to touch to help reduce the spread of the disease. Now, Costco is joining the future of limited contact by installing touchless condiment dispensers in some of their food courts. The new dispensers are meant to be activated by sensors, so customers should simply have to wave their hands over the dispenser to receive their condiments.
It appears some of their shoppers were excited to see these touchless devices, with one Costco shopper even posting on social media about the new hands-free dispensers they saw in their local California warehouse. "'OUR DISPENSERS ARE NOW TOUCHLESS' — Electronic touchless condiments dispenser filled with relish, mustard, & ketchup (still no chopped onions) seen in California Costco food court – are all warehouses getting these?" Reddit user u/breathfromanother captioned their picture of the new dispensers. But not everyone had high hopes for Costco's new dispensers.
Many people doubted the dispensers would function as intended
While touchless dispensers might be a good idea in theory, some Costco shoppers pointed out more than a few potential issues they could see with the new setup. Many Reddit users were skeptical that the dispensers would work for their intended purposes, as they predicted shoppers would simply touch the sensors anyway. "I'll wager 8/10 people put their finger directly onto the sensor," u/fullmanlybeard responded, while another doubtful user wrote: "Hopefully they work better than all the frustrating barely functional sensors on bathroom faucets, paper towel dispensers, water bottle fillers, etc. Something tells me they won't, though."
Others remarked about the mess that the dispensers already seemed to be making. "Need a more advanced sensor that would increase pump rate proportionate to how close your hand is from the face of it. This auto-dispense volume for X seconds sensor is going to leave a MESS at your local food court," u/MakeGoodBetter replied. "Looks like they create a massive mess," u/redwingfan9 agreed. So, while touchless dispensers may be a good idea in theory, it seems that many shoppers are doubtful these devices will actually help keep the Costco food court cleaner and germ-free.