In The Pioneer Woman's Career, One Recipe Stands Above The Rest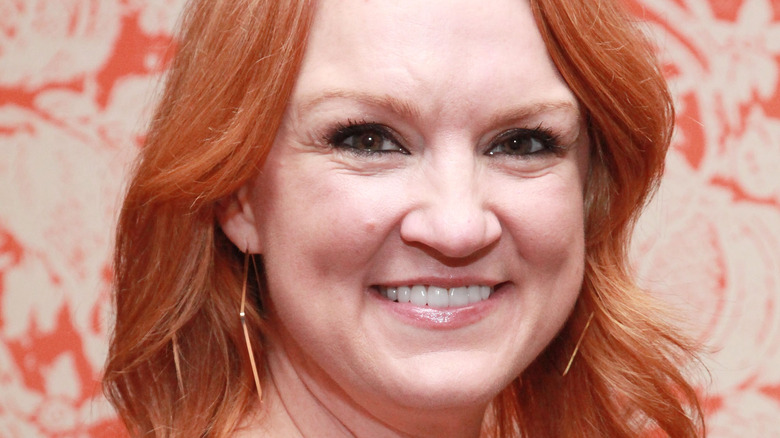 Astrid Stawiarz/Getty Images
Celebrity chef Ree Drummond has inspired many home cooks with her delicious recipes over the years. As per Taste of Home, she reckons that anybody can start cooking as long as they motivate themselves and practice as much as possible. "You have to do it and do it and do it. And you'll mess up a lot and it won't turn out exactly right," she said. "But then one day you'll just make like the best meal ever." 
Additionally, she recommends mastering the basics first and keeping things as simple as possible. That way, you'll be less stressed while coming up with new dishes. This technique appears to have struck a chord with fans because her creations are massively popular (via Cheatsheet). Some top picks among her viewers include Jalapeño Cheese Bread, Perfect Potato Salad, and Cheesy Cauliflower Soup. However, there's one recipe that particularly stands above the rest. 
These Mini Hawaiian Chicken Skewers are in demand
As per Cheatsheet, Drummond's most explosive creation is a simple appetizer that can be a huge hit at any dinner party. Say hello to the Mini Hawaiian Chicken Skewers that have simple but yummy ingredients such as chicken breast, bits of pineapple, and red bell peppers. A fan praised the recipe and wrote on the Food Network website, "So delicious and simple to make recipe! Thank you Ree!" Another fan commented that they absolutely loved making the dish. "Was very good, also scaled it down," they wrote. "In order to fully cook the chicken I had to barbecue it longer than 3 min. per side as the recipe recommended." Ultimately, it takes about 40 minutes to make the chicken skewers and yes, the effort is totally worth it. 
If you're as obsessed with the sound of this meal as we are, be sure to try Ree Drummond's Mini Hawaiian Chicken Skewers with a Twist recipe that features a simple ingredient swap that adds a delicious sweetness and complexity to the dish.