Costco Shoppers Are Loving This Strawberry Shortcake Granola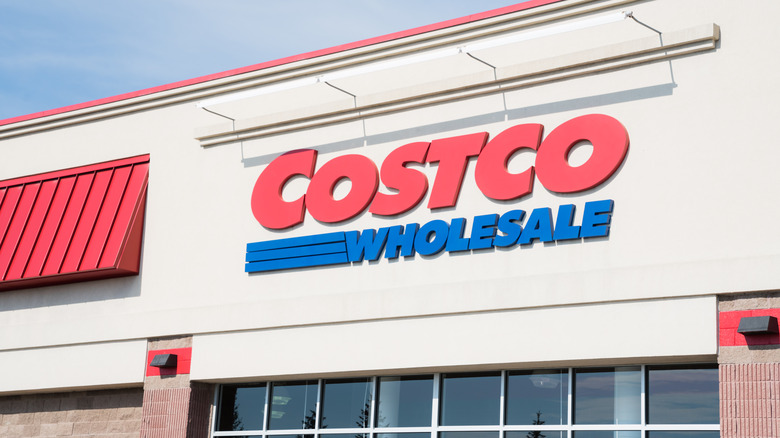 Ilze_Lucero/Shutterstock
Granola is a snack that is as versatile as it is delicious. It can be found in many different varieties. And, while it can be enjoyed on its own, it is also the perfect topping for just about everything from ice cream and cereal to oatmeal and yogurt. So, when Costo announced the addition of Safe + Fair's Strawberry Shortcake Granola to their lineup, shoppers were delighted.
Safe + Fair prides itself on making clean, wholesome, and great-tasting products, and their granola definitely lives up to that promise. Each bag of their Strawberry Shortcake Granola is made with clean, natural ingredients, including oats, cane sugar, brown rice, millet, and sea salt (via Safe + Fair). The item is also vegan, gluten-free, non-GMO, and made in a facility that is free of the top nine leading allergens. What's more? Costco shoppers can pick up a 24-ounce bag of this wholesome snack for just $8.99 (via Instagram).
Costco shoppers raved about this granola on social media
The popular Instagram account @Costco_doesitagain shared a post about this new find with their followers and right away, many shoppers made it known that they were excited to see this healthy new snack on Costco's shelves. "These granolas are so good!!" Instagram user @sbrkbergsma raved. "Sounds like such a good flavor!" follower @madminis agreed. Meanwhile, @veluxe wrote, "This one is by far their best flavor!!" 
The only complaint shoppers seemed to have about this product is that it is not currently available at every Costco warehouse. "I can never find it," @devin_emily17 posted, along with a crying emoji. "Why does my Costco not have this?" asked @send_that_amy with the same emoji. Although Safe + Fair's Strawberry Shortcake Granola might not be at every location, one can hope that these rave online reviews may help inspire more warehouses to start carrying this popular product. And, if you are a granola fan who happens to see this tasty new treat at your local Costo warehouse, you might want to stock up on a few bags in case it sells out before you make your next shopping trip.