Fans Were A Little Confused By Gordon Ramsay's Steak Taco Recipe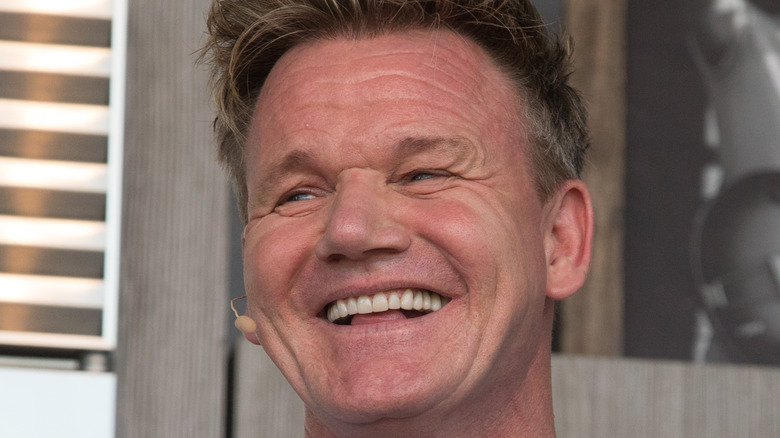 Sterling Munksgard/Shutterstock
Gordon Ramsay is known for his culinary aptness, but according to some people his steak taco recipe is a bit questionable. In this video, Ramsay is making steak tacos with a stunning summer Texas backdrop. From the mouthwatering blue tortillas to the interesting cactus "paddles," the recipe looks like another impressive celebrity chef dish, until he starts preparing the pico de gallo. After chopping up some onion and chili pepper for the salsa, Ramsay adds a controversial amount of olive oil to the bowl, which viewers in the comments are going wild over. 
Many are sarcastic and are labeling the amount as "excessive" when the cooking host said he would only add a "touch" to the bowl. One user wrote, "I like how he says a 'touch of olive oil' and proceeds to add the whole bottle," which 53 people liked in agreement. Another user commented, "He has the ability to spawn olive oil wherever he goes."
Is using a lot of olive oil really that bad?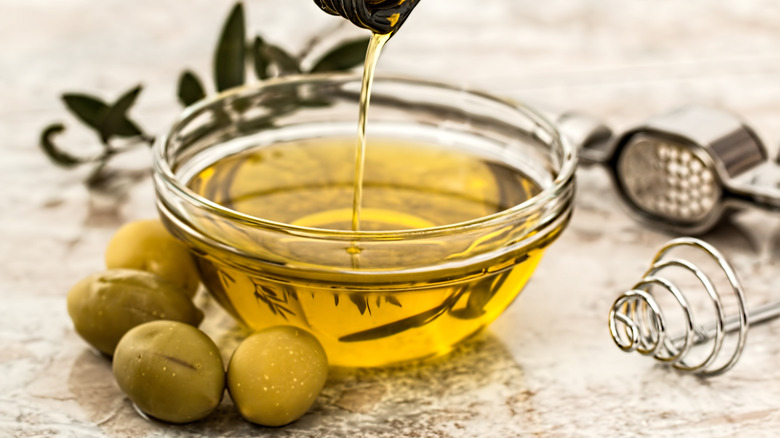 katrin.plvd/Shutterstock
Obviously, Ramsay is a seasoned chef that knows what he's doing. But for those of us with fewer years of experience in the kitchen, is adding a lot of olive oil to your dishes really an issue? Going too hard on olive oil is a common mistake, however, this applies more in the context of baking and using it as a dip. Additionally, people may be afraid of excessive olive oil, due to its high fat percentage, according to Healthline.
However, Livestrong states that it is a heart-healthy oil that is great when consumed in moderation. Not to mention, it adds a great "light" flavor to meals, so it shouldn't be something to be afraid of. If you want to remake Ramsay's steak tacos at home, but have a preference for less oil, go lighter on the olive oil. The decision to add a "touch," of the condiment, whether big or small, is ultimately up to your own liking.