Here's Why Robert Irvine Thinks Drink Menus Are 'Archaic'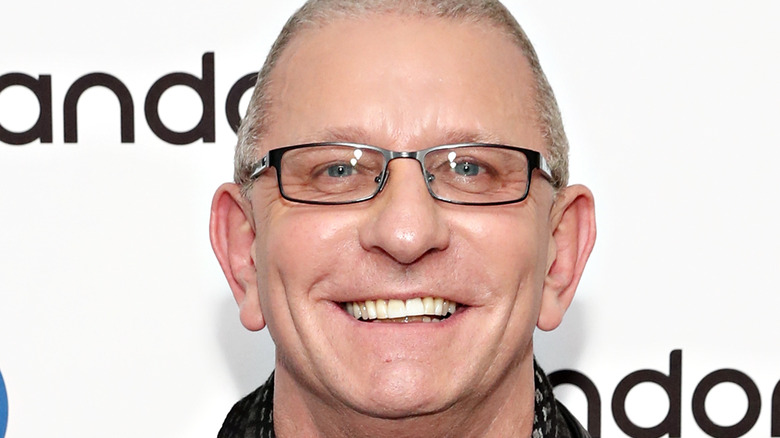 Cindy Ord/Getty Images
Fancy cocktails and fun drinks are an enriching part of the food scene. In New York City, the Loopy Doopy Rooftop Bar serves cocktails with boozy popsicles. The Intersect by Lexus grabbed attention with Instagrammable cocktail glasses shaped like birds (via Good Morning America). And at The Cauldron, you can pretend to be a wizard while creating your own drinks that spark and bubble as they would in a world full of magic.
While Robert Irvine is all for a good beverage, he does think one practice is a little outdated. According to Eater Las Vegas, the chef opened Robert Irvine's Public House in Sin City of all places, and it manages to boast an impressive-sounding menu. And while you can get comfort foods such as beer-battered fish and chips, beef brisket, burgers, and bourbon maple salmon, there's one portion of the menu Irvine just knows you're going to skim: the drink menu.
The man makes some sense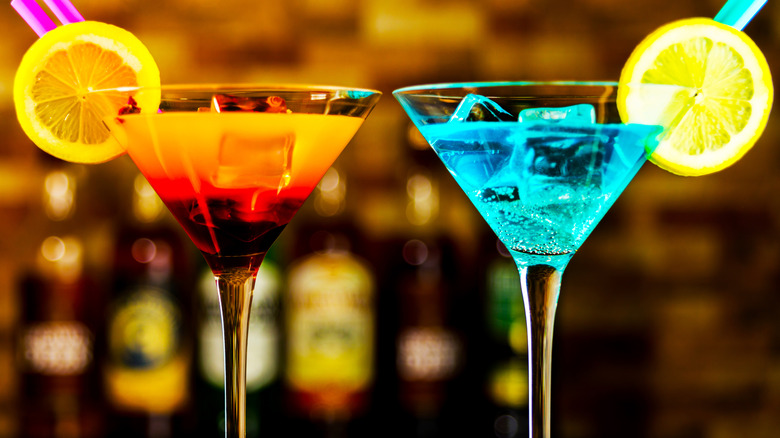 Q77photo/Shutterstock
Robert Irvine explained his approach during an interview he posted on Instagram. The "Restaurant: Impossible" star points out in the video, "When you walk into a restaurant, you know what you're going to drink. We know they're going to have a vodka and tonic, gin and tonic, whatever, vodka and cranberry. We know you're going to have a beer, as long as you know your beers. We don't need to put a drink menu on a table, because that's just archaic." Still, despite this belief, Robert Irvine's Public House does indeed have a menu for signature cocktails, wines, and beer, per the website menu.
The chef's opinion seems to stem from the fact that people tend to "overthink too much," and without a menu, people will enjoy whatever they usually enjoy. He may be onto something. Writing for Psychology Today, clinical psychologist Frederick Muench, Ph.D., explained that years of studies suggest that having an "overload of choices" in front of you can actually sabotage your ability to enjoy the option you pick and may make it more stressful to choose at all. As long as Irvine has someone who can sling back a good vodka cran and pour beer without too much fizz, we're willing to bet his restaurant barely even needs its drink menu.