TikTok Is Divided On This Chick-Fil-A Breakfast Menu Hack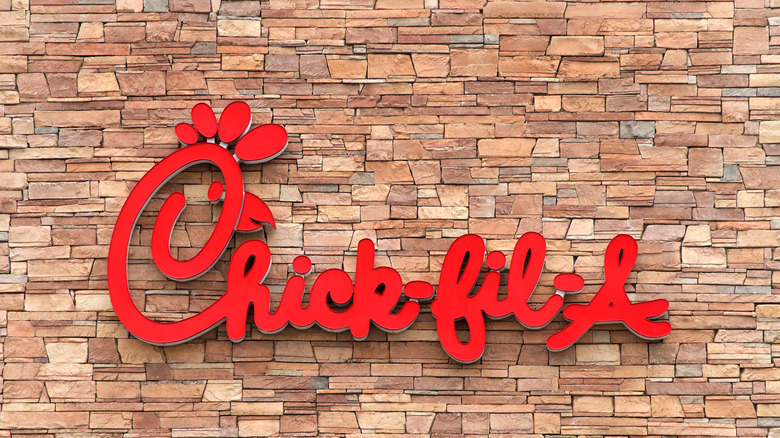 Sheila Fitzgerald/Shutterstock
When most people go to Chick-fil-A, it's the chicken they're going for in most cases. Some would argue, however, that the fast food chain's bread, specifically the kind they use for the breakfast sandwich staple Chick-n-Minis, is just as craveable. Chick-n-Minis are available in a 4-pack and include bite-sized chicken nuggets in between a mini yeast roll with some honey butter inside. But, according to TikTok user @amour.brittney, the Chick-n-Mini bread tastes delicious all on its own, and she has a hack to get more of them to bring home and save for later.
As @amour.brittney says advises, simply ask for yeast rolls with extra honey butter when ordering. Since yeast rolls aren't technically listed on the menu, you might be met with some confusion by the employee, but if this is the case, she says to ask for Chick-n-Minis without the chicken. And voila! You have a box of rolls you can enjoy throughout the day or week. It works the same if you're ordering through the app or online.
Just note, if you visit a Chick-fil-A that doesn't serve breakfast all day, you might only be able to get the yeast rolls during breakfast hours, as Chick-n-Minis are considered a morning item. The good news, though, is that in select cities, they're available through lunch and dinnertime as well, as Chick-fil-A first confirmed in 2018.
Is this Chick-fil-A hack worth it?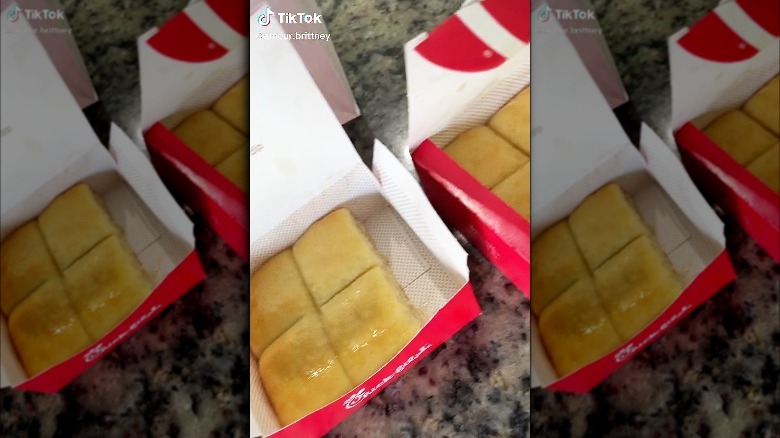 Chick-n-Minis come in a box of four, which means when you order according to @amour.brittney's hack, you'll only get four rolls. Unfortunately there isn't any sort of discount for just the bread, even if you ask for no chicken. Fast Food Menu Prices notes a box of Chick-n-Minis run for $2.99, but as with every fast food chain, this varies according to the city and state. One customer commented on the TikTok video that she paid $6.85 at her location. Some therefore don't believe this hack is worth it for the price, especially for just four rolls. It is just bread after all. 
Several customers also recommended Sister Schubert's Yeast Rolls, which is apparently the same product Chick-fil-A uses, and can easily be found in the frozen aisle of any grocery store for a copycat recipe. If you're looking for convenience, however, many stand by this TikTok hack. And regardless of the mixed reviews, according to a self-identified former employee, the yeast rolls are actually a popular order. "I worked there for 5 years. I used to do this!" she wrote. If you really like bread, it seems like it's worth giving it a shot.