Costco's Keto-Friendly Hearts Of Palm Spaghetti Is Turning Heads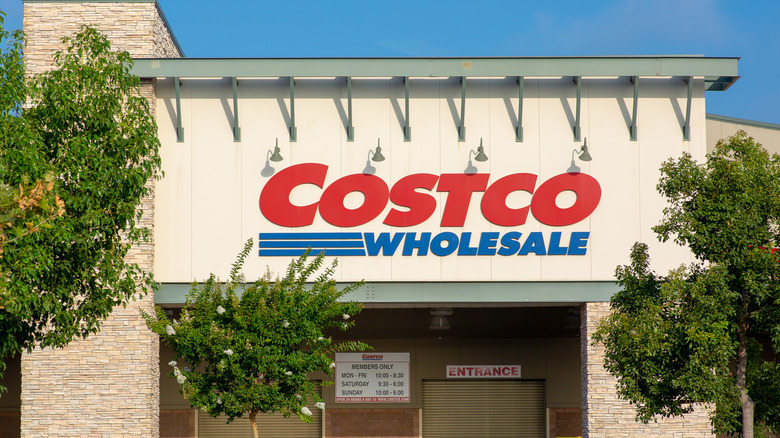 Juan Llauro/Shutterstock
Many people who are trying to watch their weight do so by lowering or restricting their intake of carbohydrates. Unfortunately, that means a lot of popular snacks and desserts are generally off the table, due to their high carb content, as well as many classic comfort foods, like bread and pasta. However, that doesn't necessarily have to be the case anymore for Costco shoppers. 
The wholesale store is now selling Festivals Hearts of Palm spaghetti alternative, which delivers the same look and taste as a traditional spaghetti dish, only without all the starch and carbohydrates that come along with regular pasta. This great low-carb substitute is made with hearts of palm rather than starchy pasta, making it completely plant-based and gluten-free, as well as paleo and keto-friendly. But that's not all — this spaghetti alternative contains just 20 calories and two grams of net carbs per serving, making it a great pasta substitute for anyone who is trying to be a little more mindful of their diet, according to Acme Food.
Costco shoppers were intrigued by this plant-based, low-carb pasta alternative
The new Festival Hearts of Palm pasta alternative was such a hit with Costco shoppers that a few of them could not resist taking to social media to express their opinion of the product. The popular Instagram account @costco_doesitagain made a post alerting their followers to the new Keto-friendly find, and their fellow Costco fans were psyched to see the store would be expanding their low-carb offerings. "Love this so much! Hope my Costco has it again! It is so good and guilt free!" follower @kimkapps raved. "Loveddddd these!! I need to find these again at my Costco," @chelsearoseg agreed. 
A four-pack of this Hearts of Palm spaghetti substitute is selling at Costco now for just $8.99. So, if you've been following a keto diet, trying to watch your carbs, or are just intrigued by this interesting and unique pasta alternative, then you won't want to wait to pick up a box or two of this plant-based spaghetti at your local Costco warehouse.