Aldi Shoppers Swear By These Dessert-Inspired Coffees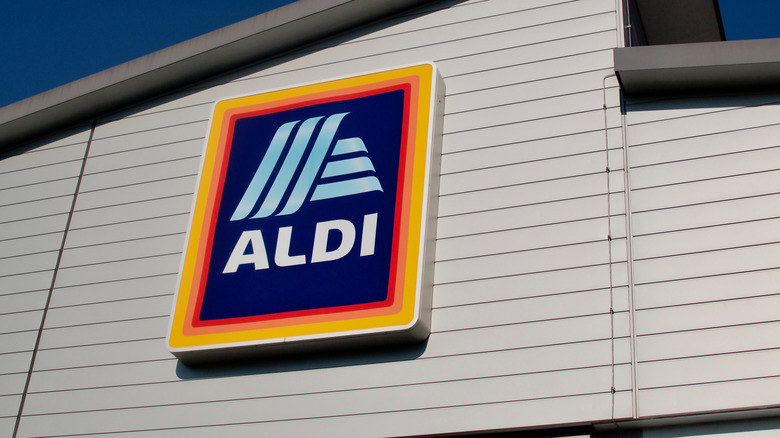 Marlon Trottmann/Shutterstock
Coffee is a pretty important beverage. With over 150 million Americans consuming at least one cup of coffee per day, according to E-Imports, it's safe to say this energy-boosting drink helps the world go round. While some connoisseurs are coffee purists, preferring just a plain cup of black coffee or a strong, dark brew for their daily indulgence, others like to experiment with different flavors, adding sugar, syrups, creams, and other ingredients to their cup. And if you are one of the latter types of coffee consumers, then you will probably want to check out the latest coffee offerings at your local Aldi. 
The popular grocery store has just released two tasty dessert-inspired ground coffee flavors, which are sure to appeal to the more adventurous coffee drinker. Made with 100% percent Arabica beans (viathe  Aldi subreddit), the Salted Caramel and Toasted Coconut flavored ground coffees add a hint of decadent sweetness to the traditional morning beverage, and fans of both desserts and specialty coffee beverages can't seem to get enough.
Aldi shoppers posted rave reviews of these coffees on social media
One Aldi shopper was such a big fan of these sweet dessert flavors that they made a post about the new find in the Aldi subreddit, asking for other Aldi fans' reactions: "Got these on my haul today, has anyone tried them? Thoughts?" Multiple shoppers responded with positive reviews of the flavorful coffees. "I had the toasted coconut last time they had it and I loved it! It's not an overwhelming flavor and I do use a little almond milk in milk, but I could taste a hint of it. It smells great too!" u/mac_madi replied. "The Toasted Coconut is my new favorite coffee. It's fantastic," another shopper agreed. It's fantastic," another shopper agreed. 
While some commenters definitely preferred one flavor over another, others sounded more like proud parents unable to choose between their two darling liquid children. The appropriately named u/jp_mclovin showed loads of affection, chiming in with, "I love them both. I actually use one spoonful of the coconut to add to any coffee I make and it adds a very pleasant amount of coconut flavor." So if you are a fan of flavored coffee, or are known to add a spoonful of sugar or two to your morning pick-me-up, then Aldi's sweet dessert coffees just might be the perfect beverage to perk up your morning routine.