How TikTok Is Getting Folks Ready For Rosh Hashanah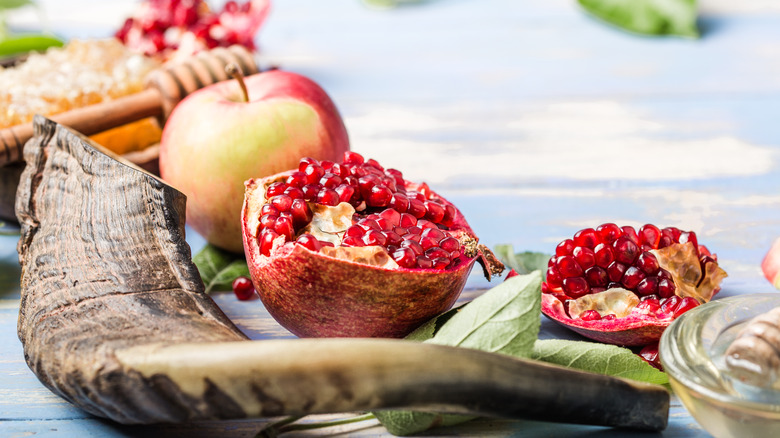 Sokor Space/Shutterstock
As the celebrations for Rosh Hashanah begin, lots of enthusiastic home cooks are taking to the internet to share their most loved recipes. The Jewish New Year is marked by plenty of delicious foods, such as apples with honey, dates, honey cake, challah bread, leeks, spinach, and more. Per Taste of Home, all these food items have plenty of meaning attached to them, too. 
For example, honey cakes are meant to usher in a sweet new year full of positive developments. As for leeks, they are meant to help us get away from those who wish bad things upon us. Toxic people are meant to be "cut off" from our lives. What makes the tradition even more special is sharing family recipes that have been passed down from generation to generation. Need a little inspiration? TikTok users are here to help. According to Distractify, some truly incredible Rosh Hashanah recipes are being shared on the social media platform — ones that will surely make you want to hop off your phone and get cookin'!
TikTok has several delicious recipes to share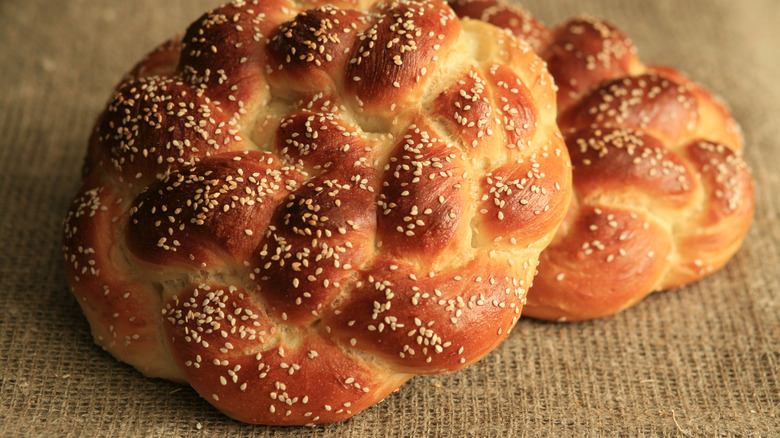 Oleanda/Shutterstock
There is no dearth of inspiration on TikTok for those who want to ensure that they are preparing some truly delectable meals for Rosh Hashanah this year. Per Distractify, cocktails are making a special appearance. Specifically, apple and honey cocktails with bourbon and pomegranate wine spritzers are particularly interesting suggestions.
One TikTok user wrote, "it's #RoshHashanah so I made a delicious Pulkies food board for the #Jewish New Year!! Shana tova." In case you are curious, they are referring to the New York-based eatery, Pulkies, that's known for serving innovative Jewish style BBQ dishes. And this is probably not surprising, but lots of TikTok users have shared spectacular apple cake and honey recipes for the festivities. 
Want to perfect your challah recipe? A home cook has gotten pretty innovative with theirs and made pumpkin challah french toast at home. Curious enough to try it yet?