Aarón Sánchez Says This Is A Fatal Flaw On Chopped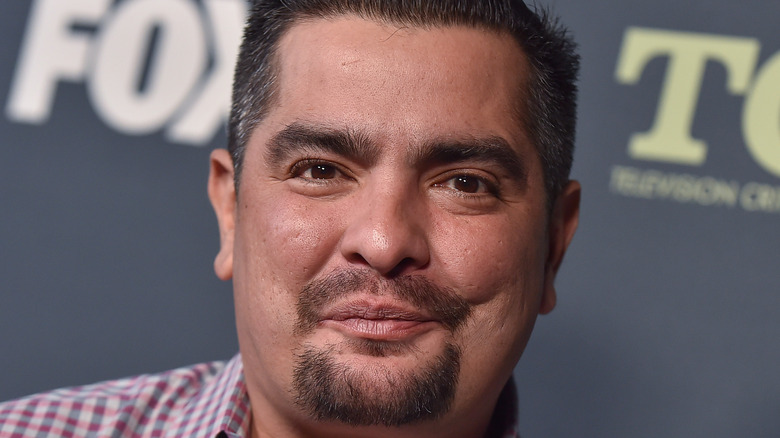 DFree/Shutterstock
We all love watching Food Network's vast array of cooking and baking challenges, and everyone has their favorite. Whether you're an "Iron Chef" diehard, a "Chopped" super fan, love to tune in to the "Halloween Baking Championship," there's something for everyone. As a competitor, however, there are a lot of things to juggle and take into consideration while you're preparing your culinary masterpiece for the judges, who are usually pretty difficult to please. 
In an article with Insider, judges from various shows shared some of the biggest mistakes people often make when they're competing on these shows. Chef Cat Cora from "Iron Chef" says people frequently "use too many sauces and garnishes" on the plate, and end up overdoing their entire dish. Duff Goldman says he often sees bakers fail to properly cool their pastries, putting them in the fridge or freezer which can create a gummy consistency. Instead, he explains that "things should cool at room temperature" to give baked goods the proper texture.
Time management is a huge issue on Chopped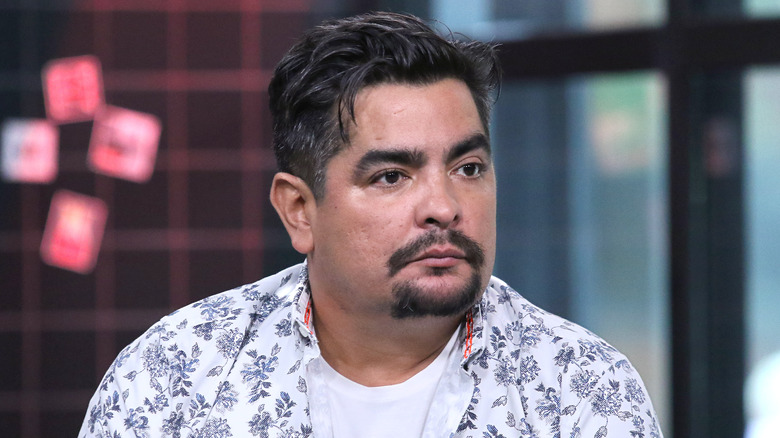 Jim Spellman/Getty Images
One of the biggest obstacles competitors face in cooking competitions is the limited time frame to create their dishes. While they're all accomplished bakers or cooks, sometimes they aren't accustomed to having to work against the clock, which can ultimately be their downfall. Chef Aarón Sánchez says this is a fatal flaw on "Chopped," and often leads to elimination. 
He recommends "having everything prepped before you begin is very important and ensuring you have a clear timeline so everything is done in time" (via Insider). Being prepared is a key part of putting your best foot forward, and losing track of time can mean the difference between staying and going home. We've all watched enough episodes to know this is entirely true, all too often we see a competitor frantically plating their dishes only to run out of time and forget a key ingredient. It's part of what keeps things interesting, though!