The One Thing You Can't Feel 'Miserable' Eating, According To Ina Garten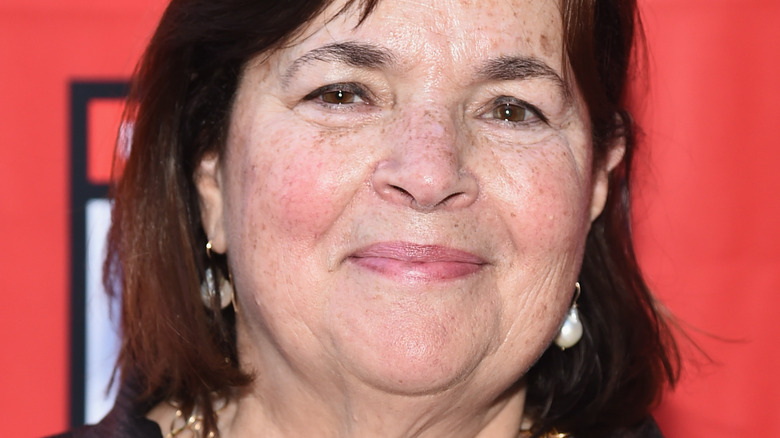 Michael Loccisano/Getty Images
Celebrity chef Ina Garten sure knows a thing or two about comfort food. In an interview, she told ShondaLand that food can go a long way with regard to lifting our spirits and making us feel better. She said, "It's [comfort food] something that makes you feel nurtured and comforted. Maybe it's just what your family used to make." In many instances, your favorite dish from childhood — such as spaghetti with meatballs or a big bowl of mac n' cheese — offers that exact level of comfort.
Garten added that she's a big fan of soups and always includes them in her diet. The chef also revealed that she wants her readers to be able to feel like they can prepare a recipe that she's written in one of her books and she wants her food to be accessible to her fans. Speaking of comfort food, however, there's one classic dish that's perfect for every occasion as far Ina Garten is concerned. It's a much loved treat, after all!
Chocolate chip cookies are the ideal treat
Ina Garten recently took to Instagram to praise the humble, yet classic chocolate chip cookie. She had a solid point to make, too. Garten said that you really cannot be sad when you are actually feasting on a big cookie. Sound familiar? Garten wrote, "You can be miserable before you eat a cookie and you can be miserable after you eat a cookie, but you absolutely can't be miserable while you're eating a Giant Crinkled Chocolate Chip Cookie!" 
Garten recommends having cookies with a giant glass of milk for the best experience. One follower loved Garten's perspective on cookies and called it "profound wisdom." Another fan reckons that the chef is right and that they need to bake a batch for themselves, as well. Need some inspiration? Refer to Garten's recipe for Crinkled Chocolate Chip Cookies. Even journalist Katie Couric couldn't help but drool as she commented, "[C]ome to mama." It's clearly perfect for all kinds of home cooks. Enjoy!