Pepsi's 2 New Soda Shop Flavors Will Get You Nostalgic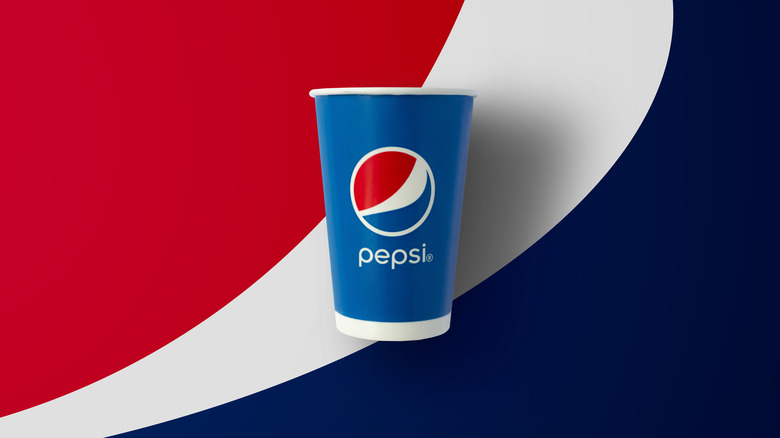 Nixx Photography/Shutterstock
On Friday, September 10, Pepsi announced the launch of two new flavors guaranteed to give you all kinds of nostalgic feels. Reminiscent of classic soda shop flavors, Pepsi created a "soda shop cream soda" and "soda shop black cherry." Starting September 20, customers will be able to purchase both Pepsi-Cola Soda Shop flavors nationwide in 20-oz bottles and 12-oz cans.
To help launch the product, the soda company tapped singer, songwriter, and rapper, Doja Cat, to remake the classic song "You're the One That I Want" from the '50s themed musical, "Grease." In a video accompanying the song, Doja Cat struts the Rydell High campus in pursuit of an ice-cold can of Pepsi. She stylized the cover to be more reminiscent of her modern, musical aesthetic.
"Pepsi has a great heritage in music, and we couldn't be more thrilled to continue this legacy by partnering with Doja Cat around the launch of Pepsi-Cola Soda Shop," said Todd Kaplan, VP of Marketing – Pepsi, in a press release. "With a nod to the nostalgic soda shop flavors of the past, Pepsi-Cola Soda Shop is sure to become an instant classic in our limited time offering lineup."
If the branding doesn't make you nostalgic for a classic '50s diner — decked out with neon lights and chrome accents — maybe the bold taste of the new flavors will take you there.
What do they taste like?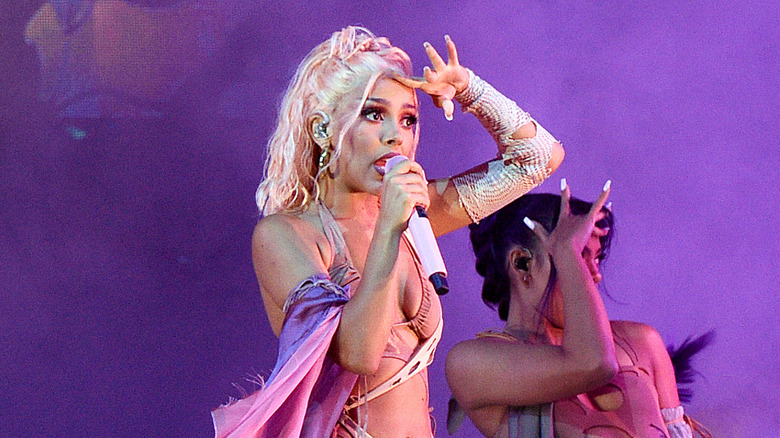 Kevin Mazur/Getty Images
Chew Boom described the new soda shop black cherry as "a deep rich all-natural black cherry flavor enhanced with hints of herbal notes." Whereas, the cream option is "a classic smooth cream soda flavor, with fresh vanilla notes and a touch of Agave for complexity." The new flavors are made with real sugar, reminiscent of the way classic soda fountains would dispense the sweet drink.
While announcing the new line and the partnership with Doja Cat, the company also hinted at the upcoming Video Music Awards the singer will be hosting.
"THIS IS NOT A DRILL. THIS IS NOT A DRILL. Drop everything and tune into the #VMAs on Sunday, 9/12 at 8pm EST. @dojacat is going to be electrifying," the soda company wrote in an Instagram post.
While fans can enjoy the remade song and video now, they'll have to wait a little over a week before tasting the new Pepsi line. Once they do hit stores, enjoy the new flavors thinking about nostalgic soda fountains, your favorite musical, your favorite singer, or whatever gets you into your happy feels.