The Amazing Race's Maddison McKibbin Had This At His Wedding Instead Of Cake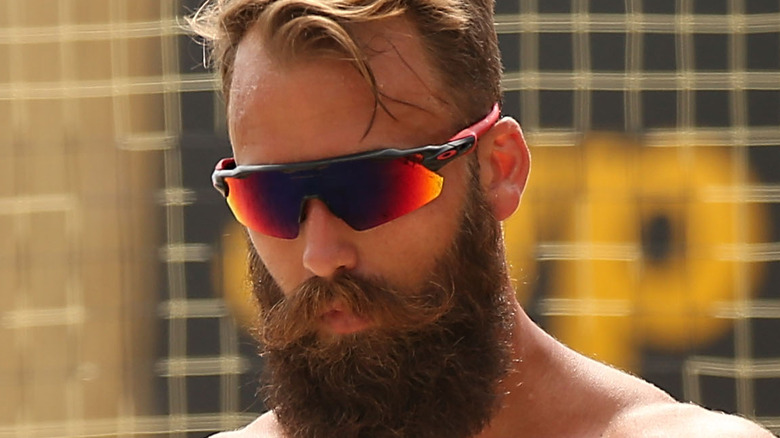 Joe Scarnici/Getty Images
Ah, the wedding cake. Is there anything more anticipated at weddings than this iconic dessert? Let's face it, of all the centerpieces, this one sparkles the most. According to Brides, the wedding cake is not only a sweet way to end the first evening of marital bliss, but a symbol of fertility in marriage. What started as grains of wheat being "thrown at the newly married to ensure fruitfulness" evolved into baking the wheat (i.e. flour) into cakes.
And while wedding cakes are steeped in tradition, from the cutting to feeding to your partner, to saving the top tier for the one-year anniversary (via The Knot), in recent times many are opting for a myriad of other desserts or cake replacements. Sites like Martha Stewart have a whole list of alternatives like croquembouche and pancakes to sub in for the couple who just can't cope with cake. The "Amazing Race"'s Maddison McKibbin seems to be included in this count.
The great cake replace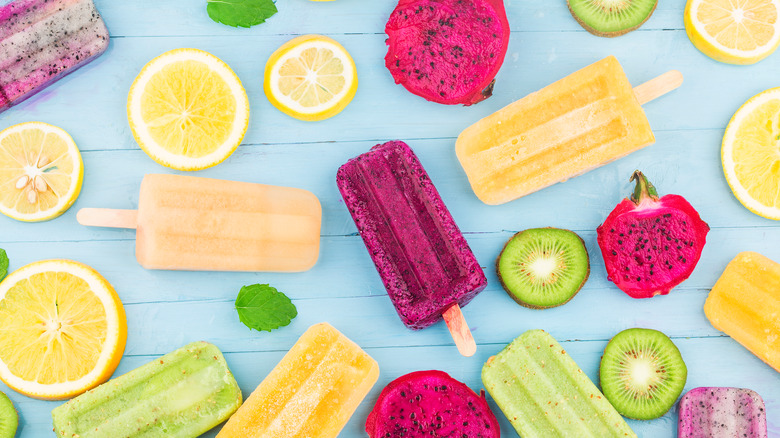 yuda chen/Shutterstock
According to Celebs Podium, Maddison McKibbin and Chelsea Hayes "first met each other when Chelsea was Maddison's trainer at Mamba Sports Academy in Thousand Oaks, California." They announced their engagement on October 19, 2020, and were married a little under a year later on August 28, 2021. And while many were focused on the couple themselves, People would be remiss not to focus on what the couple and their guests were eating as well.
As the mag noted, "the couple opted for no assigned seating and a buffet of Mexican food, including popsicles rather than a wedding cake for dessert." The decision comes on the heels of an incredibly hot summer, so the appeal of light iced treats over heavy cake could not be lost on their guests. McKibben explained the choice to keep the wedding casual by telling People, "It's more about people getting together, seeing old friends and having a good time." These days, popsicles and a party seems like a dream!