Here's What Lidia Bastianich Made For The Pope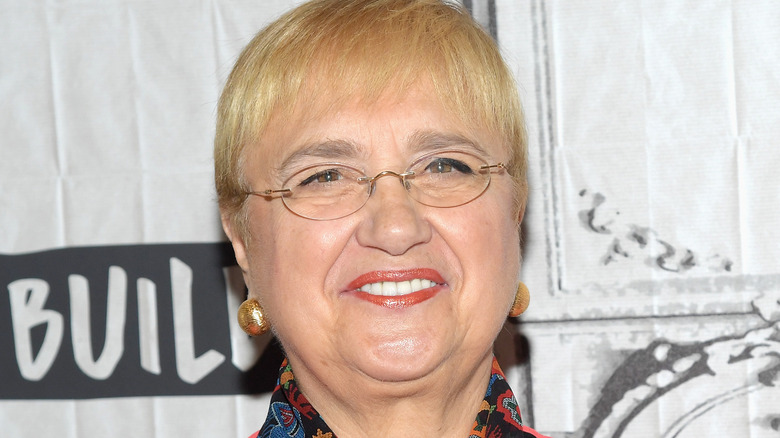 Ben Gabbe/Getty Images
For any Catholic, a meeting with the Pope is a huge event. For celebrity chef Lidia Bastianich, the opportunity to cook for the pontiff was the perfect way to express immense appreciation, since her refugee family was brought to the United States by Catholic Charities post-World War II. "For me, it's gratitude, it's giving back," she told the Seattle Times. "I was fed by people who cared, so I understand the communication that food can have."
The "Lidia's Italian Kitchen" host fed Pope Francis in 2015 during a stateside visit. With the Pope known for being a minimalist, low-maintenance kind of fellow (his only specific requests were bananas and water), Bastianich designed the menu to reflect that. It also had to adhere to doctor's orders, because at the time the Pope's physician wanted him to drop a few pounds. She even picked carrots, beets, and other produce from her personal garden to use as ingredients over the five-meal visit.
The details of the Pope's 40-hour feast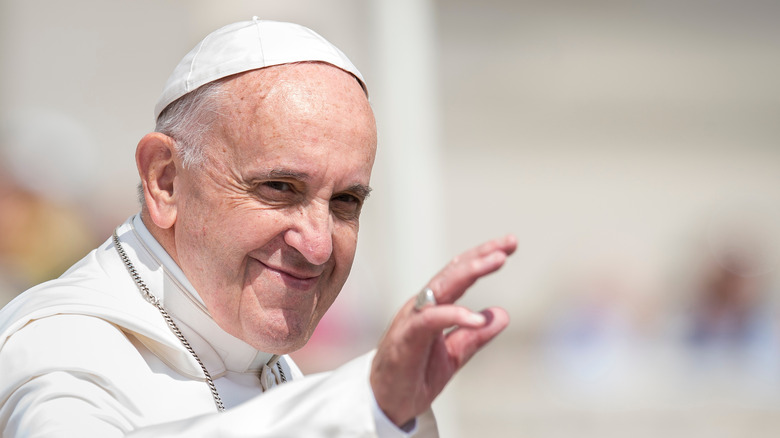 AM113/Shutterstock
Although simple (at least, in the opinion of the typical celebrity chef), Bastianich wanted the meals to be both sophisticated, even spiritual in nature. Per the Seattle Times, the menu started off with a heart-healthy salad made with steamed lobster and sliced heirloom tomatoes with burrata. Veal with porcini mushrooms followed, as did a dessert of Concord grape sorbet and the exceptionally punny angel food cake.
Another meal of risotto with summer truffles also included aged grana Padano cheese. She also produced a garlic-anchovy dip because she heard it's a personal favorite of the Pope's. Later, Bastianich presented a ravioli stuffed with pecorino cheese and shredded pears, followed by roasted striped bass.
Following one of the meals, Pope Francis approached the kitchen and spent time with the crew. After a nice chat, he blessed each person and gifted rosaries all around. Not surprisingly, Bastianich said, "Our eyes swelled with tears."