Here's What Johnny Depp Is Really Drinking On Screen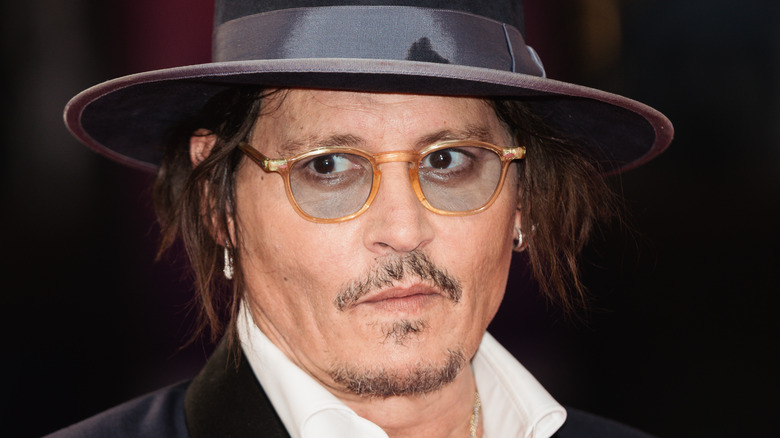 Francois G. Durand/Getty Images
Actors are required to pull off a lot of things in front of the camera, including eating and drinking all sorts of things on screen. Per Thrillist, it's really tricky to  pretend to be drunk when you're acting. But, if you've taken a gig that requires it, you've got to do what you've got to do. Here's one example: Shia LaBeouf took his role so seriously on "Lawless" that he was consuming copious amounts of moonshine on set to prepare for the role. His co-actors were genuinely concerned about his behavior and actually got scared.
Johnny Depp is another actor who does whatever it takes to succeed in a film. Sometimes, things can get out of hand, though. Before we get into that, it's important to note that the actor has opened up about his alcohol consumption in the past. He referred to this one time when The Management Group claimed he splurged on wine every month. The actor told Rolling Stone, "It's insulting to say that I spent $30,000 on wine. Because it was far more."
Johnny Depp prefers authenticity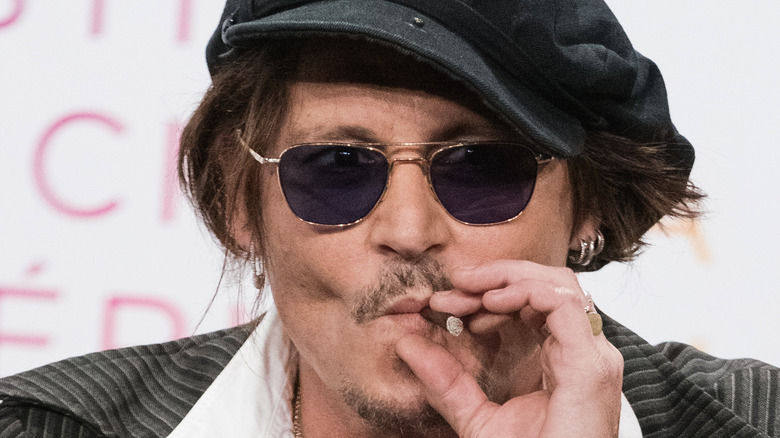 Francois G. Durand/Getty Images
According to Thrillist, while lots of actors prefer consuming colored water or something like iced tea instead of hard liquor, Depp goes for the actual drink itself when he's filming. As per Indiewire, he allegedly had 11 shots of Jack Daniels while shooting for his 1993 film, "Arizona Dream." Pretending to be tipsy is clearly not his style and Depp prefers keeping things as real as he can.
Also, as reported by Cheatsheet, when Depp was working on "The Rum Diary," he was determined to pay homage to his late friend, writer Hunter S. Thompson. The entire crew had quite a bit of whiskey while producing the film and stuck to Thompson's drink of choice, Chivas Regal. Depp's drinking habit has also impacted his work in some ways. Per Business Insider, he was accustomed to drinking a bit too much and showing up late to work while filming "Pirates of the Caribbean: Dead Men Tell No Tales."
If you or anyone you know is struggling with addiction issues, help is available. Visit the Substance Abuse and Mental Health Services Administration website or contact SAMHSA's National Helpline at 1-800-662-HELP (4357).