Why Joe Bastianich Is So Tough, According To MasterChef Legends Winner Kelsey Murphy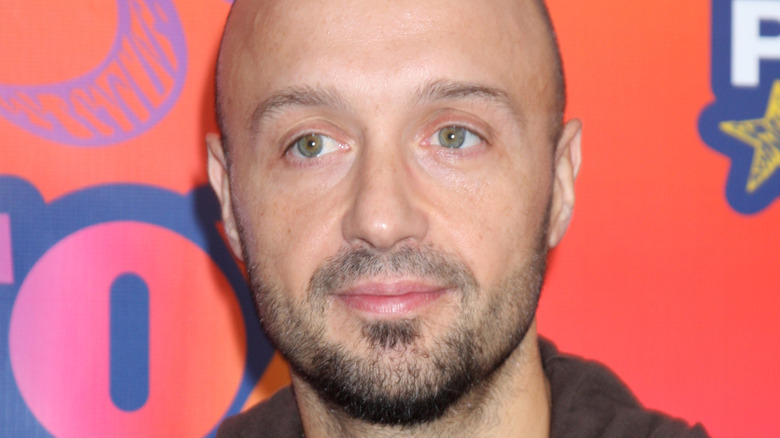 Kathy Hutchins/Shutterstock Images
Joe Bastianich was born to be a television personality, although he didn't have the most linear path getting there. The Italian-American chef was a Wall Street bond trader at Merrill Lynch before he pivoted into the culinary world (via Heavy). Bastianich inherited the restaurateur gene from his parents, who opened a slew of successful restaurants in New York. Bastianich and his famous mother, Lidia, have co-owned more than 30 restaurants with Mario Batali (via Everything What). Bastianich credits a lot of his motivation and success in the industry to his powerhouse 74-year-old mother. "I was brought up to believe I could achieve anything," the Astoria-native reveals in an interview with Food & Wine. "My mother instilled in me the belief that there was always something great coming."
The 53-year-old star has most recently been seen on Season 11 of the hit cooking "MasterChef" alongside Gordon Ramsey and Aarón Sánchez. With the season's recent wrap, victor Kelsey Murphy shares her thoughts on the formidable chef in an interview with FoodSided.
Joe Bastianich is 'not a fan of rustic food,' according to Murphy
Known for his deadpan expressions and savage one-liners, Bastianich often gets the reputation as the toughest judge on "MasterChef," perhaps even surpassing the surly Gordon Ramsay. In 2012, Time even went so far as to call him "the Simon Cowell of the food world." After her triumphant victory in the legendary all-female finale of Season 11, Kelsey Murphy reveals which "MasterChef" judge has the highest expectations when it comes to the home chefs' dishes.
"I think most people would agree that Joe is very hard to please. He is very critical," the 33-year-old chef shares with FoodSided. According to Murphy, Bastianich is "not a fan of rustic food and usually has an issue with it." But with her stellar performance in the finale, Murphy was able to dazzle all of the judges, even the discriminating Italian-American chef. The last dish she made, a blueberry and lavender panna cotta with lemon curd, lemon sable, and cookie crumble, was her favorite of the season. According to Indy Star, Bastianich was particularly impressed by the dish, claiming that it was the type of dessert he would want to serve at one of his restaurants.
In Murphy's mind, "He's just like the ultimate kind of critic. His standards are just so high. When he gave me that critique on my dessert, it was one of those 'Oh, you've made it' moments."