How Martha Stewart Really Feels About Pumpkin Spice Lattes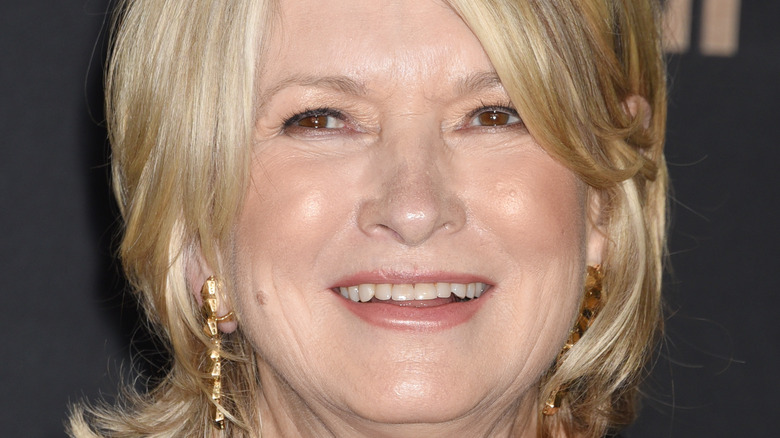 Ga Fullner/Shutterstock
For most folks, fall is the perfect time to indulge in pumpkin-flavored everything. From pumpkin bread to pumpkin pie — even pumpkin hummus, if you shop at Trader Joe's — it isn't fall unless you're eating pumpkin or drinking it in the form of a pumpkin spice latte. The drink always makes its way onto all the coffee shop menus, and just about everyone goes out of their way to order one. Well, almost everyone. Celebrity chef Martha Stewart is surprisingly not a PSL drinker.
There's no denying that as a party hostess extraordinaire, Stewart knows a thing or two about how to celebrate every occasion and season, but apparently when it comes to fall, she doesn't find pumpkin spice lattes all that festive. In fact, she'd even go so far as to describe them as basic. When asked on whether she finds pumpkin spice "delicious or for basic b*tches only" during an interview on "Watch What Happens Live with Andy Cohen," Stewart replied without hesitation, "the latter." Clearly, the celebrity chef has made up her mind. No pumpkin spice lattes for Martha Stewart.
Martha Stewart loves coffee, just not pumpkin spice lattes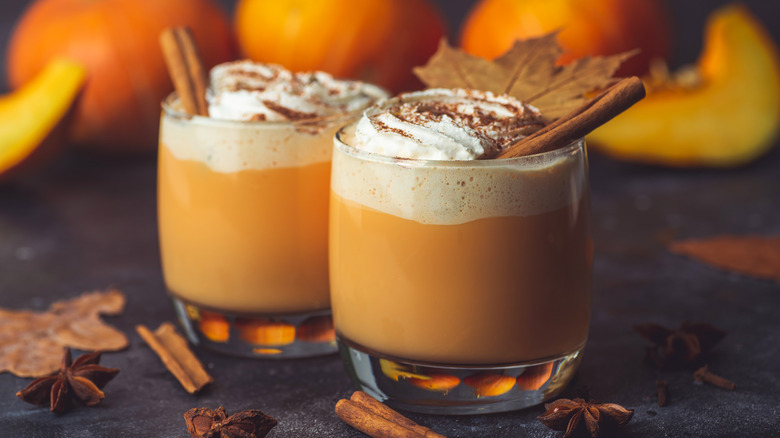 vovidzha/Shutterstock
Instead of a pumpkin spice latte, Martha Stewart would much rather stick to the same coffee she drinks every day, which features a half-shot of espresso with crema. "I stop by the Martha Café, in the lobby of my building. It's my café, and I check in with them — if I haven't had a coffee at home," she told The Cut.
Stewart happens to be very particular about her coffee, and likes to keep it simple. She credits her coffee preferences to the first cappuccino she ever had during a trip to Rome. "I ordered a cappuccino and it was the best thing I'd ever tasted," Stewart recounted to Epicurious. "I was hooked. In the years before that, growing up, I always drank tea with lemon," she added.
Now, Stewart not only has her own coffee shop, Martha Café, but she also has a commercial-grade cappuccino station in her kitchen that she showed off on an episode of MTV Cribs. Considering she can make barista-quality cappuccinos at home, it's clear that Stewart takes coffee pretty seriously. But that also means pumpkin spice is out of the question, even in the fall.