What Katie Lee Really Eats In A Day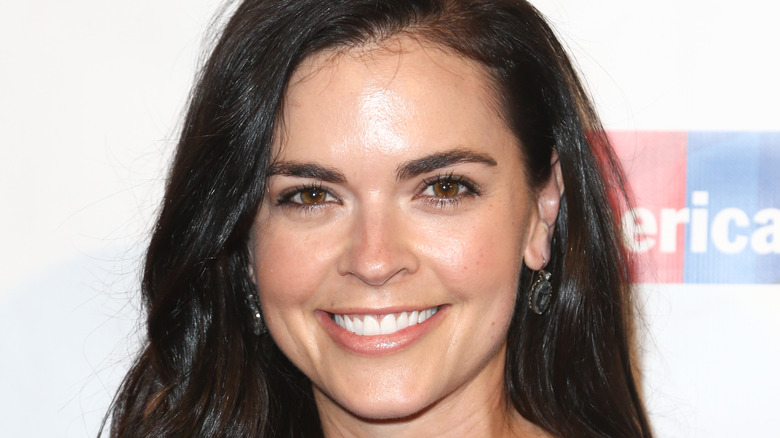 Debby Wong/Shutterstock
We may receive a commission on purchases made from links.
Katie Lee is a celebrity chef, television personality, and author. She's also written several cookbooks, including a novel titled "Groundswell" (via Food Network). However, Lee first found fame as the wife of pop star, Billy Joel. Though the marriage didn't last, it put the Virginia native onto the road to stardom. The celebrity chef credits her culinary savvy to mentor Bobby Flay, who she says is like a big brother and one of her best friends. "I always feel like I can go to him for any kind of advice," she told the Food Network.
Lee also writes a column for Self and is a self proclaimed "workoutaholic" (via Food Network). The chef, who gave birth to a baby daughter in September 2020, said that cooking still remains one of her biggest passions. During a segment on Today, the new mom made a pasta recipe, while showing off her new bundle of joy. But despite her culinary prowess, she prefers to eat simply at home.
What Katie Lee eats in a day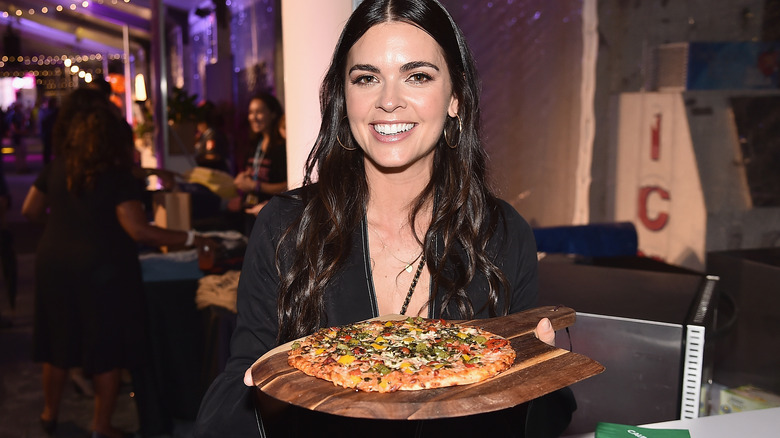 Theo Wargo/Getty Images
Katie Lee is all about not fussing in the kitchen when at home. "You can cook a great meal that doesn't require a lot of effort," she said in an interview with Shape. To prove it, one of her books is called, "It's Not Complicated: Simple Recipes for Everyday" (via Amazon). Lee's day typically starts with a bowl of oatmeal, layered up with fruit and chia, flax, and hemp seeds. "I add bananas, a lot of berries, a scoop of almond butter, and some almond milk," she told the outlet. 
But when it comes to lunch, Lee prefers a big salad. The celebrity chef resides in the Hamptons, New York, and she takes advantage of the area's local bounty when available. "I go to the farm stand, see what's available, and build a meal from there," she admitted. Favorites include ripe tomatoes, peaches, and corn on the cob. "If you start with fresh ingredients, you don't have to do much to them," she divulged. For dinner, she likes a simple main dish of salmon or chicken with vegetables. "We eat simply and try to load up on veggies and fruits," she said.