The Real Reason This California Restaurant Just Banned Underage Customers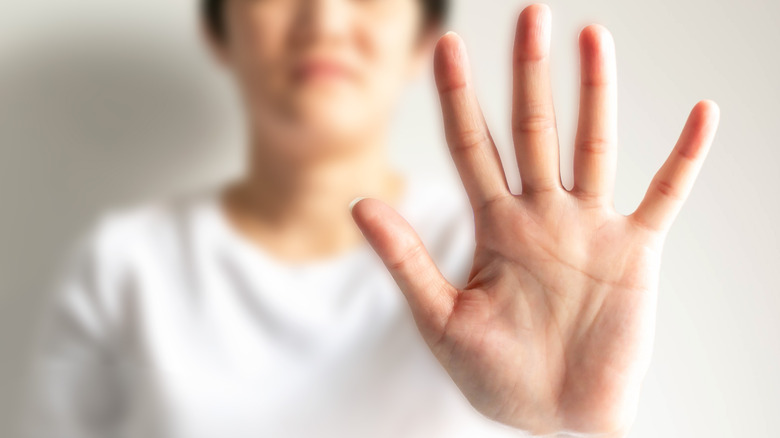 Jtas/Shutterstock
One of the major issues currently facing the post-lockdown restaurant industry was exemplified by the steps Red Rooster Burgers and Brew took on Friday. Specifically, they barred children under the age of 18 from the premises — unless they have a parent with them.
On Facebook, the Californian burger joint explained that this was necessary because after two years of warnings and attempts to implement fair rules, children were still causing disruptions. These included smoking weed, squirting mustard and ketchup into the opposite bottles, and throwing coins across the room and fries at employees. Altogether, their actions deterred other diners from eating there and disrespected the establishment when they were presumably asked to stop. 
The announcement garnered broadly positive feedback in the comments, with many making comments about how this shows a failure in parenting. "Good for you!" one emblematic comment reads. "Too bad the ones raising these young adults don't see this as wrong and embarrassing. I wish the restaurant good luck in the future." However, there were a couple of dissenters who argued that banning teenagers only hurts the restaurant without addressing the issue. According to the objectors, said minors need places to eat and socialize, and the restaurant should only ban those who are committing disturbances. 
Customers appear to have generally grown worse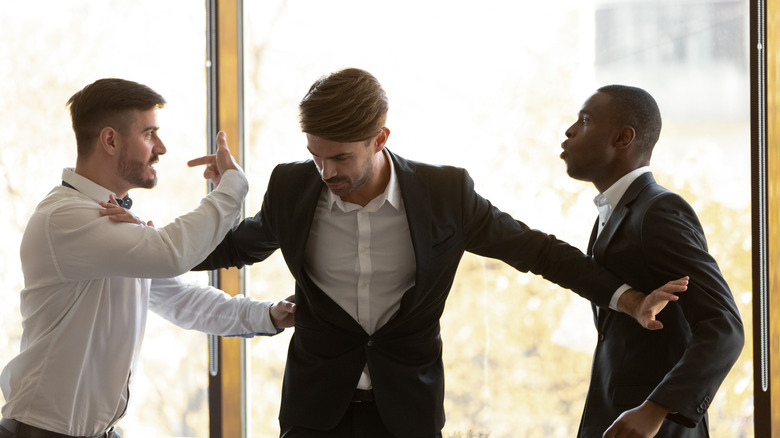 fizkes/Shutterstock
The reason why a local store's ban is newsworthy is that it represents an establishment breaking under the pressures of ever-rude customers, including a recent incident at Chick-Fil-A. News stories like the one about a restaurant closing for a day of kindness after a customer drove an employee to tears for not serving him before they opened have become increasingly commonplace (via The New York Times). Moreover, this commonality doesn't seem to be solely due to media outlets finding the next hate-click story.
In August, WKYC Studios ran a piece that relayed how hospitality workers are finding that their customers are more agitated. Similarly, NPR found that one of the major reasons why workers have created the "labor shortage" is because they're tired of being yelled at all the time. Elsewhere, in a piece for The Atlantic, Amanda Mull found that customers on her first post-COVID flight were more disagreeable than she generally remembered flyers. When she asked an attendant, he said without a beat, "Yeah. It's way worse." Even though rude customers have always existed, the stresses of the pandemic seem to have pushed them into a position of constant self-interest.
So, Red Rooster Burgers' banning of minors for their disruptions is less a weird news story than yet another tessera in a mosaic of awful customer behavior sweeping the country. Indeed, it doesn't appear to be just an issue of disciplining children.