Friendly's Just Added 3 New Aloha Stir-Frys To Its Menu. Here's What Fans Need To Know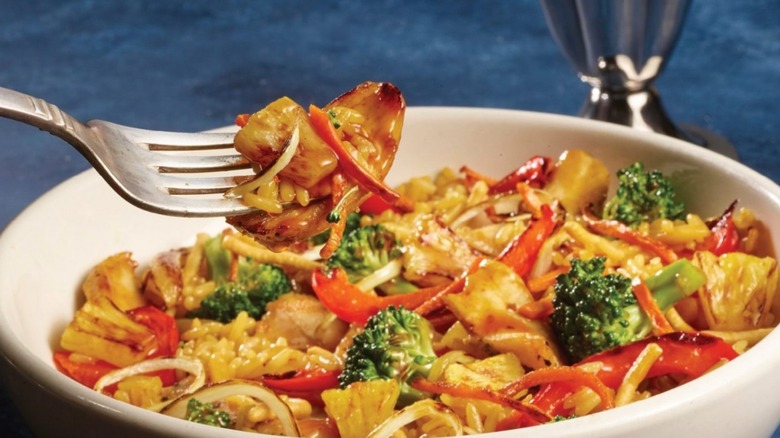 Friendly's
Friendly's is heating things up just in time for the crisp, cool days of fall. The East Coast food chain that began as an ice cream shop has really branched out since introducing its first food item, a hamburger, in 1940 (via Friendly's website). This time around the chain is adding a trio of new items whose name probably brings to mind a destination that's a bit warmer this time of year than, say, Springfield, Massachusetts, where the company started.
According to PR Newswire, the chain has introduced Aloha stir-frys, and as CEO of Friendly's Restaurants, Craig Erlich put it, the Aloha stir-frys, along with some other just-added menu items, "give Friendly's customers something new to enjoy as the weather grows cooler." Though die-hard Friendly's fans likely already know how they're going to finish off their meal—with one of the brand's delicious ice cream concoctions, of course—there's nothing wrong with having more options! So, what can customers expect with Aloha stir-frys?
Aloha stir-frys come with chicken, beef, or shrimp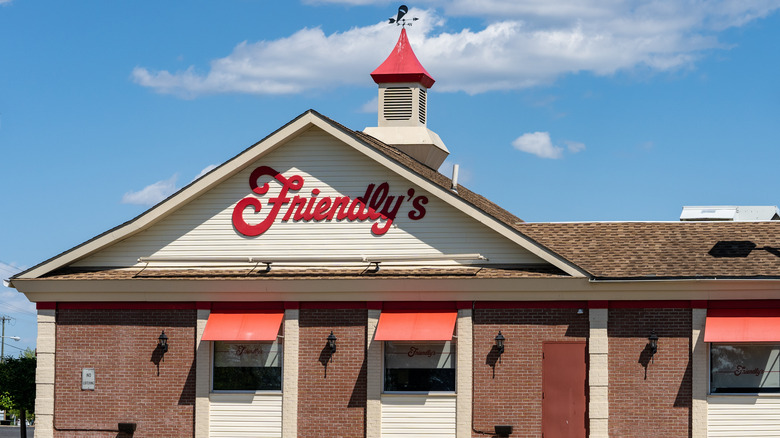 Rosemarie Mosteller/Shutterstock
Our deepest apologies are in order if you had your hopes up for a Spam stir-fry from Friendly's, as it is not (yet) a stir-fry option at the chain. But, according to PR Newswire, the new Aloha stir-frys are available with your choice of chicken, beef, or shrimp, and all three options include vegetables, "pineapple rice in a light sauce," and chow mein noodles. Also, on Friendly's website, it looks like you can opt to leave off the chow mein noodles or pineapple tidbits if your heart so desires.
In addition to the stir-frys, PR Newswire notes that Friendly's also launched Cajun Jazz Pasta with grilled shrimp and chicken breast (yum!), Awesomesauce Steak Tips served alongside broccoli and mashed potatoes (Awesomesauce, indeed!), and a — just jump in the car already — Nutty Buddy Sundae with fudge, sugar-cone pieces, and peanuts. For those fans who missed it, the site also mentions they are bringing back the "fan favorite" Vermonter Burger with sharp white cheddar and maple pepper bacon served on a grilled ciabatta roll. Customers can even land one of the sweet Nutty Buddy Sundaes for free by joining the Friendly's Sweet Rewards Club.
Even if you don't live on the East Coast, you have a while to make your way over to a Friendly's location before the limited-time items disappear. The Aloha stir-frys will be available from now until March 13th, but you may want to bring a moving van, just in case!