Twitter Is Loving This Waffle House Truth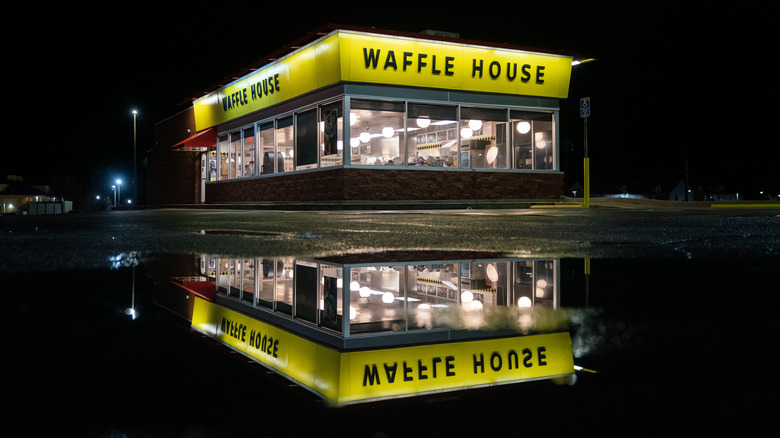 Bloomberg/Getty Images
Waffle House has come to define certain portions of America and has made its mark thanks to the signature meals and ability to withstand whatever nature can throw at it. The chain even helped inspire the Waffle House Index, an informal meteorological measurement that determines the severity of storms based on if the restaurant chain has to close its locations in preparation for the threat of heavy storms. The restaurants can survive some tough weather, but have also found their way across the country. As of 2021, Waffle House claims 1,951 locations across 25 states, with a heavy distribution of restaurants located in the American Southeast, per Scrape Hero.
This concentration of restaurants has led some to notice that you can't go far in some parts of the country without hitting one of these eateries. Waffle House recently acknowledged this observation in a recent tweet. "If you're in Atlanta, you can go any direction, and you'll eventually find a Waffle House," the company wrote. Followers of their social media account loved the post, and flocks of fans chimed in with reactions.
A ton of Waffle House love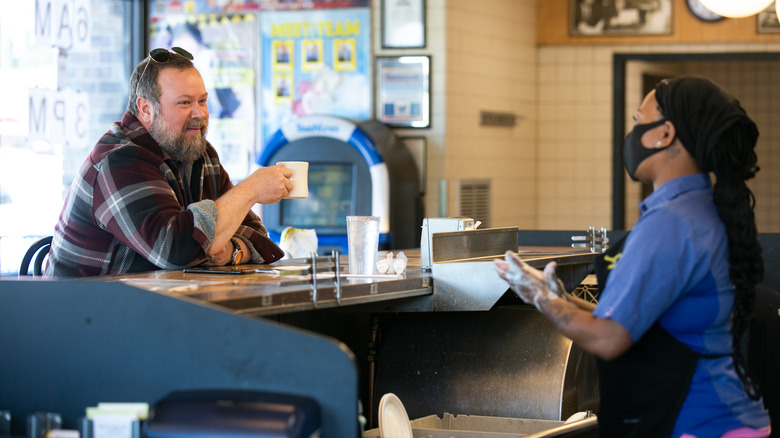 Jessica Mcgowan/Getty Images
Waffle House's Twitter blew up after posting the hilarious observation, and followers couldn't hold back their reactions. Replies ranged from "Googled it — there are 37 (!) Waffle Houses in Atlanta," all the way to "When we went there for a visit, Waffle House was right next to our hotel." Many followers who lived outside of Georgia begged for the chain to come to their area and replied to the post with comments like, "Pls come to New England, Massachusetts residents like [waffles] too!" and "San Antonio needs one or ten."
Few can deny that this breakfast chain has truly made its mark, and fans love the fact that you can't go far without running into one of these eateries, as long as you are in the right part of the country. Only time can tell what the chain might do next, but with any luck, you might see this brand that can withstand anything Mother Nature throws at it arrive in your area in the coming years. In the meantime, make sure to make an expedition to Atlanta and enjoy all of the Waffle House locations across the city.