Read This If You Recently Bought Roasted Cashews Or Trail Mix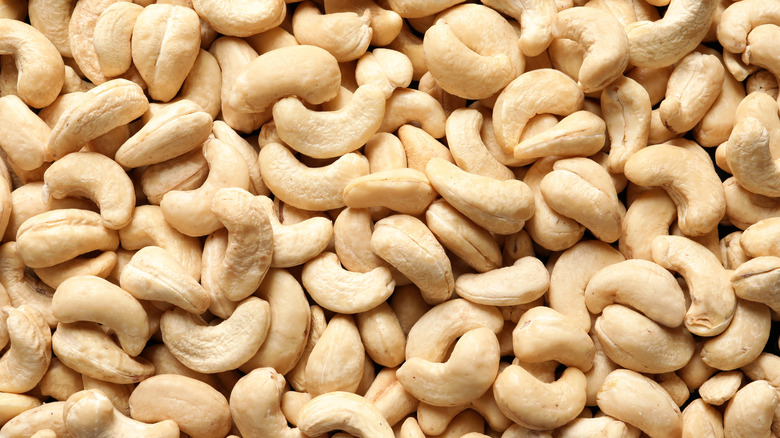 New Africa/Shutterstock
When you need to refuel after a gym session, keep your energy up during a hike, or just want to curb a craving, nothing hits the spot like a handful of cashews or trail mix. While these snacks can offer a lot of benefits, one particular brand has found an ingredient in their product that has the potential to cause a world of hurt. Snack brand SunTree has issued a voluntary recall on its Roasted Salted Cashew Halves & Pieces and Trail Mix that contains roasted, salted cashews due to pieces of glass appearing in the products. The notice went out after a consumer found an offending shard in their snack.
The brand says the recall affects products sold in the District of Columbia, Delaware, Florida, Georgia, Louisiana, Maryland, Mississippi, North Carolina, South Carolina, Tennessee, Texas, and Virginia. SunTree has noted that so far, no one has been injured by the glass, but fear the contaminant has affected multiple batches. The recall couldn't come sooner, as a large variety of products — SunTree's labels include Happy Belly, Prince & Spring, HEB, and Harris Teeter — may contain the glass.
A variety of affected cashew products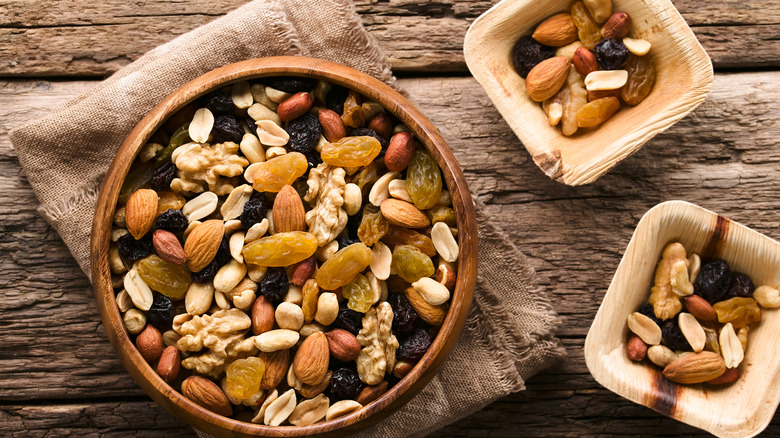 Ildi Papp/Shutterstock
According to SunTree, multiple sizes of the brand's Mountain Trail Mix, Salted Cashew Halves & Pieces, Lightly Salted Cashew Halves and Pieces, 100 Calorie Packs Lightly Salted Roasted Cashews Halves & Pieces, Tropical Trail Mix, and Roasted Salted Cashew Halves and Pieces in the South and Southeast have been recalled. If you happen to own any products affected by the recall, you can return them to the store you bought them from for a full refund.
If you have any questions about the situation, the brand encourages you to call SunTree at 1-480-719-6900 on extension line 219. The company plans to field questions Monday through Friday, from 8:00 am to 6:00 pm CST, per WKRN. With any luck, the company can sort through the situation quickly and can start replacing the tainted items with glass-free classics that can keep you moving through the day. In the meantime, remember to stay vigilant and make sure that none of these SunTree items have found their way into your pantry.