The Celebrity Amanda Freitag Thinks Should Play Her In A Movie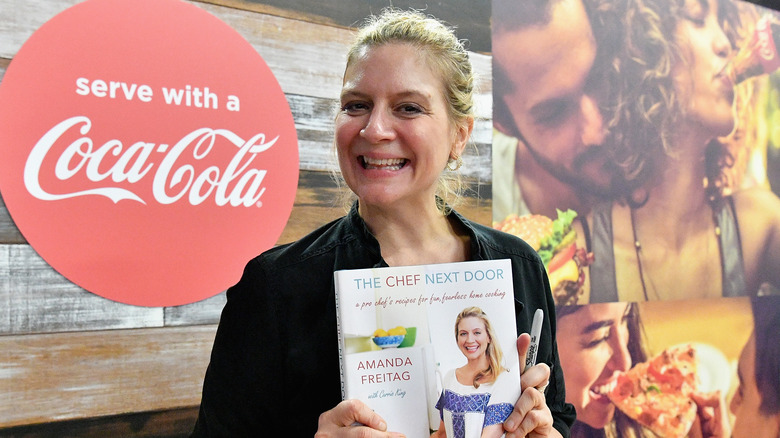 Dia Dipasupil/Getty Images
Amanda Freitag is a regular judge on "Chopped," but her resume began much earlier than that (Food Network). With more than 20 years under her belt in a mix of learning environments and professional kitchens, including those of Jean-Georges Vongerichten, Tom Valenti, Alain Passard, and Diane Forley, Freitag has earned her right to critique the food of others in order to help them hone their skills in the same manner in which she's honed her own.
Her career includes a degree from the Culinary Institute of America (CIA), time in restaurants with various cooking methods and techniques in which she quickly rose in rank, a trip to Paris where she trained under Passard for two weeks, and a receipt of praise, via two stars, from The New York Times (Food Network). Suffice to say, her life has not been a dull one, so a movie about her would likely be pretty dang interesting.
Amanda Freitag has an actress in mind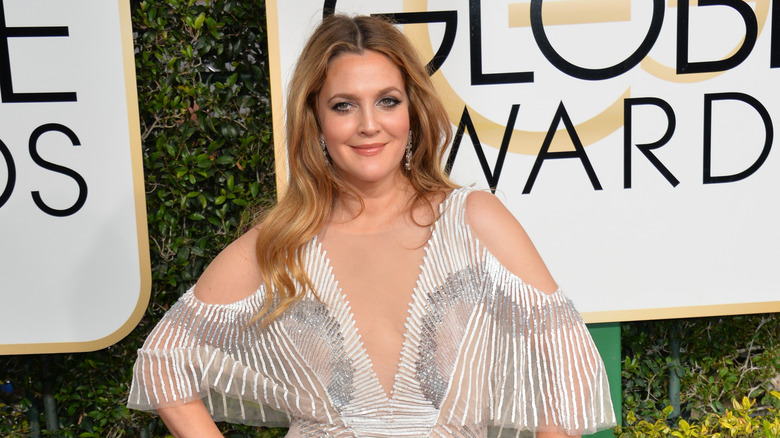 Featureflash Photo Agency/Shutterstock
So, if Amanda Freitag was on film, who do you think would play her? In a "Question and Answer" series that Freitag recently brought back to her page on Twitter after having taken a hiatus, she answered just that. In her video post, she read a question from a fan, who wanted to know, "If a movie was made of your life who would play you?" And, right away, she replied with a cheeky, "C'mon," and said it would have to be Drew Barrymore. 
Also during the series, Freitag was asked to describe herself "in three words," to which she responded, "hardworking, loyal, silly." If you look at pictures of Freitag and Barrymore side-by-side, they do kind of bear a resemblance. So, maybe Freitag fans should get the petition going! In the meantime, we will have to get our fill of Freitag on the small screen.