The One Item Your Pantry Should Always Have, According To Alton Brown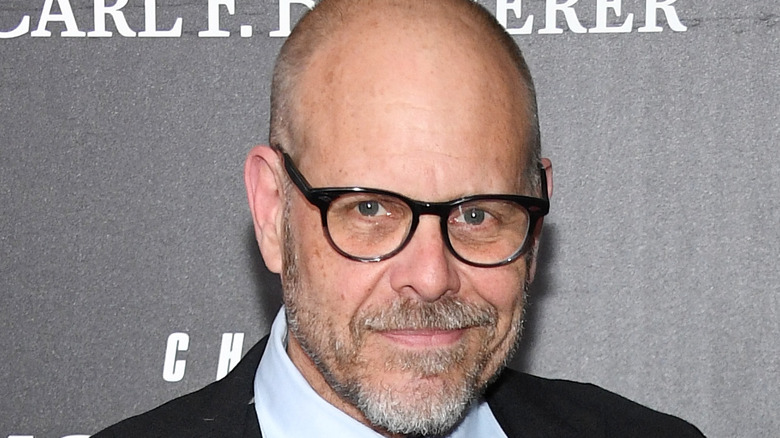 Dimitrios Kambouris/Getty Images
It seems like no matter who you are, there are always some ingredients you'll tend to gravitate toward and want to keep on hand at home. Whether it is always having an array of flours to work with, an extra block of tofu, or fun seasoning blends, a well-stocked pantry suited to your tastes is one that's always ready to cook. But for celebrity chef Alton Brown, the one item he always keeps in his pantry is dried beans, and he thinks you should keep some on a shelf, too.
In 2020, Brown explained to Variety just why he loves to have dried beans on hand. "You can feed a family of four for six months on different kinds of beans," he said. "Beans are cheap. They're plentiful. They're incredibly nutritious." The best part of all about dried beans, in his opinion, is that they are incredibly versatile. "They can be turned into anything, from dips to soups to salads. You can do anything if you've got enough beans," Brown added.
Dried beans have many uses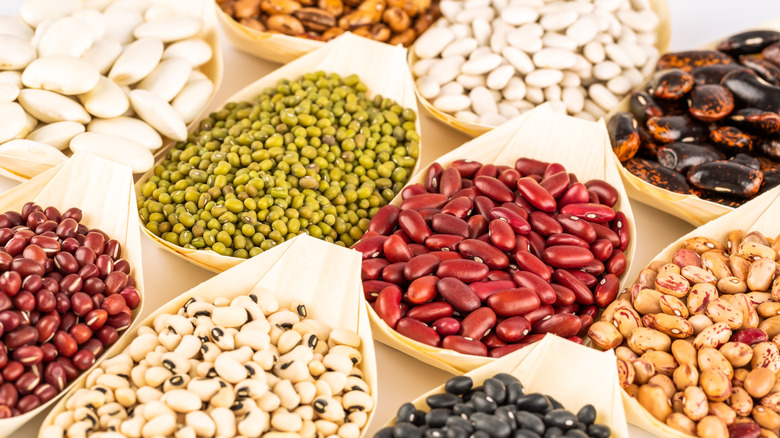 ruzanna/Shutterstock
While dried beans can be a life-saver because they have such a long shelf life, they can be frustrating to those who are short on time. Dried beans often need to be soaked for hours prior to being cooked. According to Spend with Pennies, some beans need six to 10 hours of soaking, and even if you do a "quick soak," the beans still need to rest for an hour. But if you can master the meal planning portion of using dried beans, then the options of dishes you can make do seem endless. From soups and stews to burritos and rice and beans, there are tons of ways to whip up and dress up the pantry staple (via The Kitchn).
Another reason to love having dried beans on hand is that you can use them for other things, such as pie weights (via Taste of Home). Granted, once dried beans are used as pie weights, they'll have to be your permanent set of pastry weights since they can't be cooked after being baked dry (via Epicurious). Taste of Home also has tons of ideas that dried beans are useful for, such as making kids' crafts, a weighted heating pad, or even your own corn hole bean bags.
So, don't think twice about picking up a few extra bags of dried beans. Between their low price and the many uses they have, you'll undoubtedly put them to good use.