The Reason Cat Cora Just Clapped Back At A New Lawsuit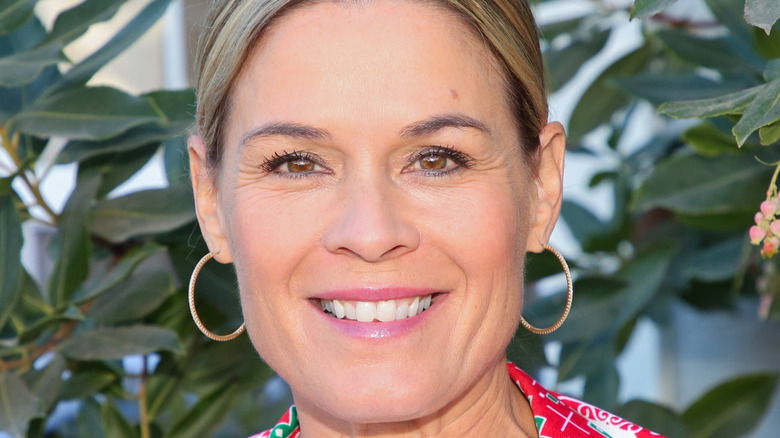 Paul Archuleta/Getty Images
Celebrity chef Cat Cora is not having a good time. She is currently battling a lawsuit that she claims is totally unjustified. She wrote about it on Instagram and expressed her thoughts on the controversy, insisting that she will not back down or feel intimidated by what's going on around her. "This is another example of a predator using a misogynistic system to leverage 15 minutes of fame on the back of my 6 children, my family, and myself," Cora wrote.
The chef added that she will do what's necessary to take care of her family. Cora has been taken to court by an accounting company, Gursey Schneider, that claims to have performed accounting services for the chef for years, as per Radar. They've alleged that Cora has violated the contract she signed with them. The chef insists that the firm is simply trying to take advantage of the vulnerable position she is in.
Cat Cora is angry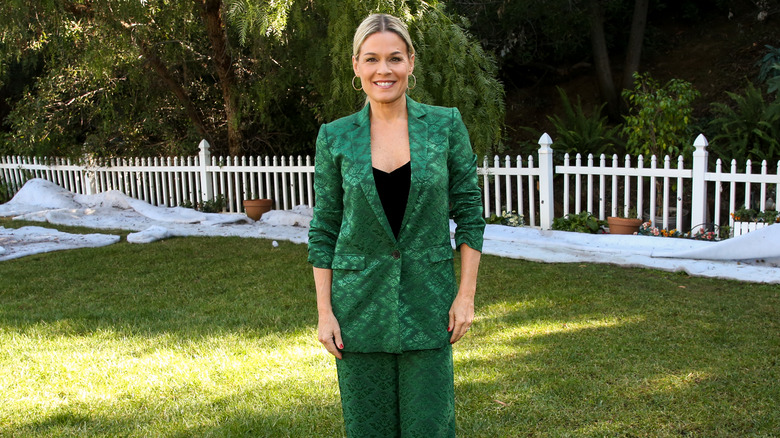 Paul Archuleta/Getty Images
According to Radar, Gursey Schneider has been engaged in a conflict with Cat Cora since 2018. That year, the firm claimed that Cora needed to pay back $169,171.15, something that she didn't agree with. After negotiations, they allegedly agreed on a settlement amount that Cora said she would pay ($144,167.38).
A payment schedule was reportedly finalized between Cora and the firm. Apparently, she agreed that if she failed to pay at any point, she'd have to give them the original amount. Gursey Schneider claims that Cora defaulted in June 2021. 
The celebrity chef has a different perspective to offer. She said that she has faced a lot of financial setbacks on account of her divorce with her ex-spouse, Jennifer. Cat Cora added that the court dispute between the two has been very difficult for her and left her in a tough position financially. As far as Gursey Schneider is concerned, Cora said that the company was involved in the divorce proceedings and spent an unnecessary amount of money "performing an accounting that was neither necessary [nor] proper." She attempted to resolve their differences but was rebuffed by the company. 
Cora is seemingly ready to fight Gursey Schneider. "I will take all necessary steps to protect myself and my family from this unnecessary and improper action," she wrote on Instagram.