Aldi Shoppers Swear By These Tins Of Brie
When you need to cook up something extra special, you can't go wrong including some Brie into your recipe. According to Kara Lydon, you can turn this ingredient into a grilled cheese sandwich, bake it into pastries, use it to top off a casserole, and can even serve it alongside fruit. While this cheese can make any recipe that much more fun, finding the right brand can prove a bit more challenging. Luckily, a shopper over on Reddit recently discovered that the grocery chain now carries a particular brand of Brie that can make anyone's day.
The Redditor posted a picture of the tin of Brie alongside the title, "Ah yes, a wonderful cheese indeed." The post has so far accumulated over 100 likes and fans just can't get enough of this excellent Aldi score. Comments have started to pour in, like, "This cheese is too good- I end up eating the whole thing at once," and "I bought some yesterday. It's already half gone. I need help." If that can't get you excited to make an Aldi run, the fan advice can easily inspire you to pick up this specialty Brie.
A Brie that can turn heads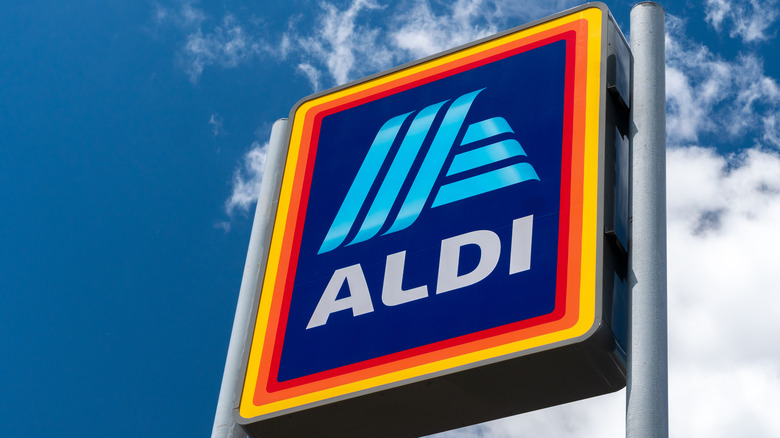 Ken Wolter/Shutterstock
Some users in the Reddit thread have already discovered the cheese and had some particular advice on how to use it. One user said, "I like to slice a little wedge and melt it in the microwave for about 10 seconds then scrape crackers through it or use a knife to smear it onto crackers." While another chimed in with, "Have you ever done a baked brie? If not, highly recommend." Another commenter even recommended serving it with some honey. A fellow Redditor also believed the Brie tastes best at a certain temperature and asked, "Are you eating it cold? Warm it up....believe me...just do it."
The sky is the limit when it comes to enjoying this one-of-a-kind cheese. Just make sure to act fast and get your hands on this ingredient while you can. According to the thread, Aldi may have this item on sale and you wouldn't want to miss the chance to incorporate this cheese into your weekly meal plan.