The Internet Is Imagining Guy Fieri As James Bond And The Results Are Hilarious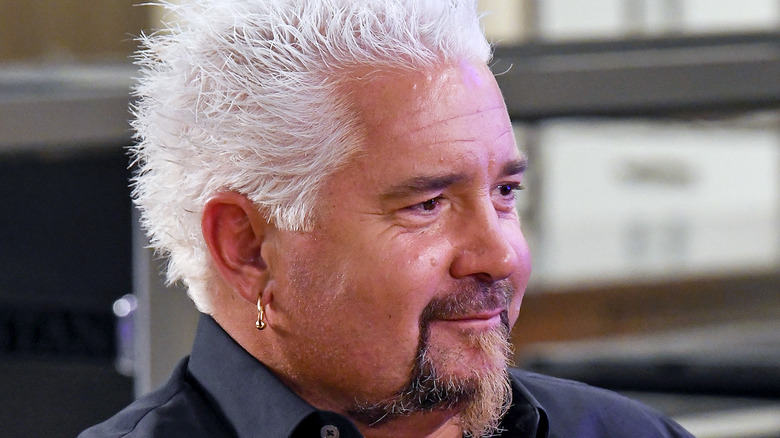 Steve Jennings/Getty Images
There is no shortage of creativity on the internet. From memes to music, artwork and comedy, every day there's a new outpouring of the world's most clever minds. And today, those powerful brains are focused on answering an important question: What would a Guy Fieri-themed James Bond movie be called?
The joke started when the entertainment site LADbible tweeted asking followers who the next James Bond should be. They offered their own choices like Henry Cavill and Tom Hardy and even got a good number of options from other users. Twitter users were suggesting everyone from Tom Holland to Rege-Jean Page.
And it was all pretty standard until "Flavortown," an account known for Guy Fieri memes, threw its own contender into the ring: Flames Bond, attaching a photoshopped Fieri onto a James Bond movie poster.
Of course, like many things on the internet, the joke didn't stop there. The Fieri-themed meme account asked users what the title should be for Fieri's appearance as Agent 007, and the responses were too good to forget.
Twitter Users Got Creative With Wordplay For A Fieri-Bond Convergence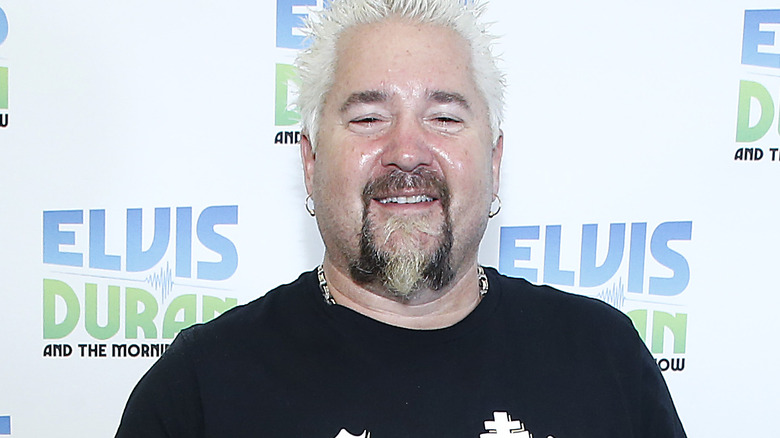 John Lamparski/Getty Images
Flavortown kicked off the game with an admirable first option: "License to Grill." Soon hundreds were liking the tweet and chiming in with their own hilarious answers. A few answers got thrown around more than once; "Her Majesty's Secret Sauce" was a popular response, inspired by the sixth Bond movie "Her Majesty's Secret Service." Other funny answers included "Dine Another Day," "Quantum of Sausage," "From Flavortown with Love," "Live and Let Guy," "Diners are forever," and "Live and Let Diners, Drive-Ins, and Dives."
Soon, people were throwing out other ideas besides just titles for the flavorful new Bond film. "I dunno, but if he's not referred to as Agent Triple-D, I'm out," one user wrote.
A few Twitter users pointed out that if the movie did get made, they'd be the first in line to see it. Some just acknowledged how funny strangers on the internet can be and how hard it is to think of Fieri-Bond puns. Things "like this makes me realize that I am not that original," one person lamented.
Ultimately, whether you can think of your own answer to contribute or not, you can surely get a laugh out of the entire thread.