The Unique Holiday Soup Alton Brown Makes Every Year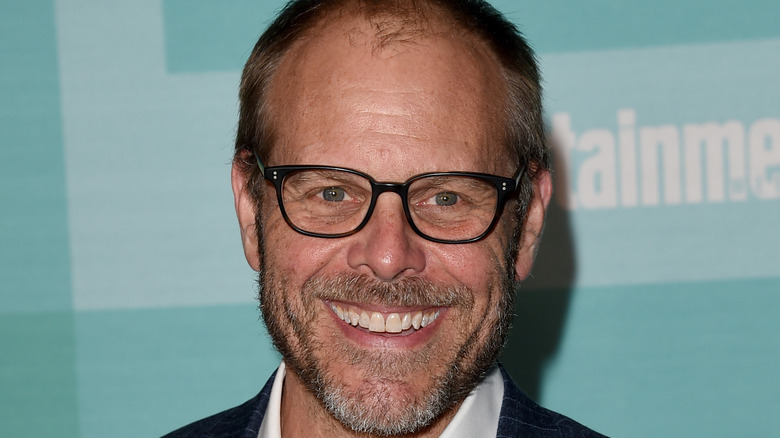 Jason Merritt/term/Getty Images
Alton Brown didn't anticipate that he would end up becoming a celebrity chef. According to The Daily Meal, he initially started in the television industry as a cameraman. He also worked as a director and cinematographer behind the scenes and has been a part of several TV commercials. However, he wanted to do more and chose to take a step back, thinking about what he was most interested in. The list included theater, science fiction, and cooking.
Brown ended up working on his very own TV show, "Good Eats." It was destined to be a hit. Since then, Brown has only continued pushing the envelope. Per Delish, cooking for him revolved around one simple philosophy. "My cooking now is about trying to find good ingredients and not messing them up," Brown told the Banner-Herald in an interview. That said, he has his share of quirks as a chef. For instance, every year, he prepares a special soup for the Christmas holiday.
An unusual combination of ingredients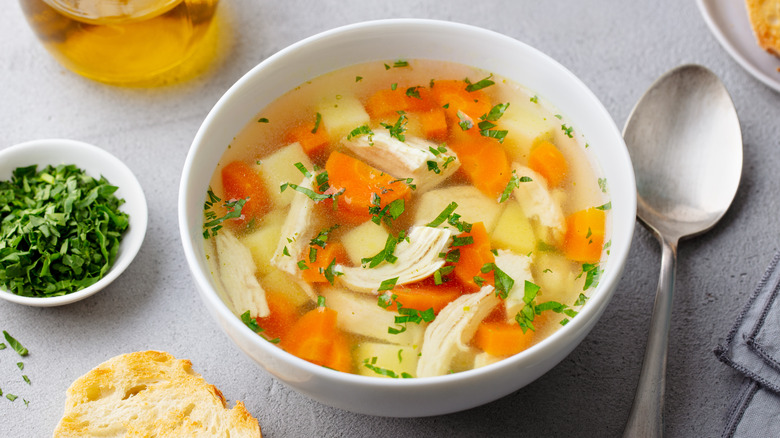 Anna_Pustynnikova/Shutterstock
According to Delish, Alton Brown makes a unique chicken soup during Christmastime every year. He has a solid tip for his fans. Brown wrote on his blog, "kids love traditions, so I say, let them make the soup, so they can leave a bowl for Santa." How adorable.
Brown's festive bowl of soup has chicken broth along with wholesome additions such as kale, kidney beans, kielbasa, potatoes, and several types of seasoning options like black pepper and garlic. The dish takes about an hour and a half to make and is the perfect treat for the entire family. It may be an unusual choice, but it seems to work. A Redditor who tried the recipe loved it. "I short-cutted a bit and used canned kidney beans to cut down on cook time...turned out amazing and would highly suggest. Such a versatile soup," the person explained.