Alton Brown Just Shared A Kitchen Must-Have In His Latest 'Culinary Truth'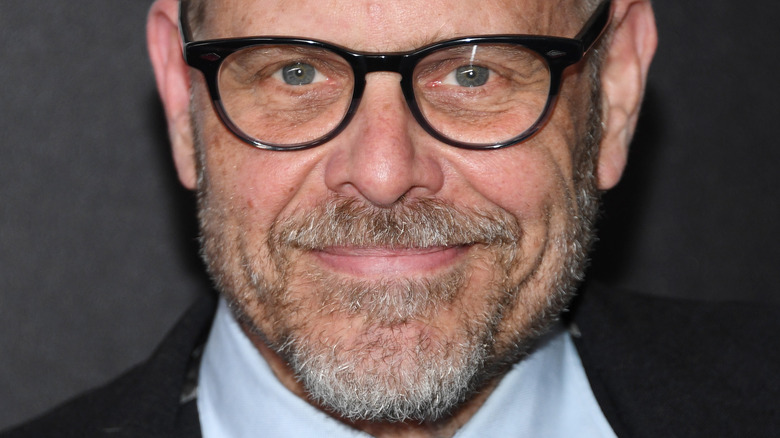 Dimitrios Kambouris/Getty Images
When it comes to cooking, you can't go wrong when you take some advice from Alton Brown. This personality made his name as the host of "Good Eats" and went on to wow audiences on "Iron Chef America," "Cutthroat Kitchen," and more, per Food Network. Brown recently brought "Good Eats" back to life in a revamped take called "Good Eats: Reloaded" and continues to help home cooks explore new cooking techniques and ingredients with a touch of humor (via Cooking Channel).
In addition to guiding amateur chefs through the world of cooking as a television host, Brown has also taken to social media to impart his share of wisdom on anyone looking to supercharge their kitchen habits. The personality has started posting a series with the hashtag #CulinaryTruth. This usually includes cooking tidbits mixed in with a side of humor, like a recent post reading: "if God were a food..." alongside a picture of lasagna, per Twitter. While some of these tweets show off Brown's humor, his latest culinary truth can actually help a ton of chefs.
You need a pair of shears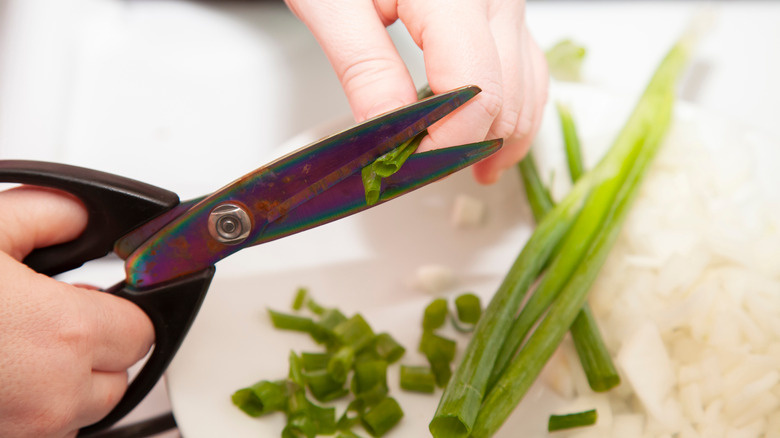 Brandy McKnight/Shutterstock
In Brown's latest culinary truth, he tweeted a picture of kitchen scissors alongside the caption: "A good pair of kitchen shears is worth 7.3 knives," (via Twitter). While this advice can help many home cooks who need new cutting solutions, Brown believes that some pairs of scissors just can't make the cut. In a follow-up tweet, the personality clarified, "For those wondering/asking what is the best pair to buy, you can refer to his video here from 'Good Eats Reloaded,'" and linked to a clip that shows off kitchen shears that come apart for easy washing. Brown recommends using the shears to spatchcock poultry or cut herbs. On the other hand, the personality stays away from shears with plastic handles and from implements that don't disassemble.
If you love cooking but don't own a proper pair of kitchen shears, take Brown's advice and get yourself a pair of scissor-like shears for all your heavy-duty kitchen needs. You might just discover your new favorite cooking tool that can make any recipe that much easier.