Why Rachael Ray Once Tried To Set Her Husband Up With Another Man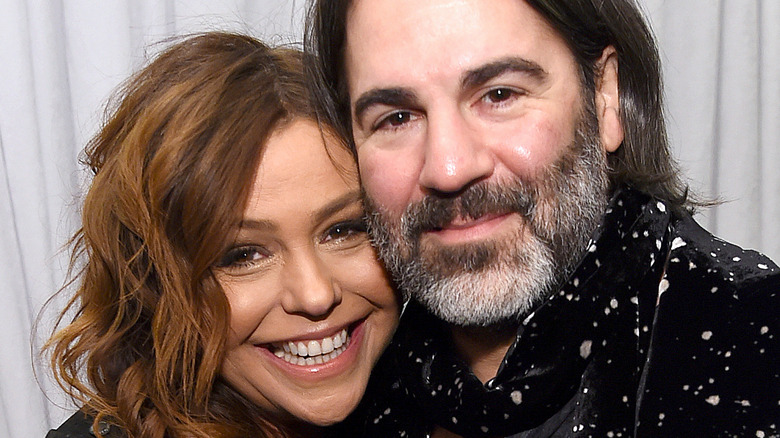 Jamie Mccarthy/Getty Images
Rachael Ray and her husband have the most adorable and romantic love story. According to Cheatsheet, Ray took a walk down memory lane in one of her books, "Rachael Ray 50: Memories and Meals from a Sweet and Savory Life," and said she was able to get along with her husband, John Cusimano, right after they met. Also, when they were dating each other, the chef saved the voicemails Cuismano left her. Ray said that one of the most memorable voicemails she got was really special because he said he loved her for the first time.
Well, they were meant to be. Ray said that they work well as a couple and look out for each other. "John and I make sense," the chef shared, adding that they make it a point to do things together.  For example, they're not worried about when they'll sit down for a meal, it's more important to make sure that they eat with each other. Like all couples, they have experienced a few awkward moments, though. In fact, according to People, when Ray first hung out with Cusimano, she tried to hook him up with someone else.
Rachael Ray had a misunderstanding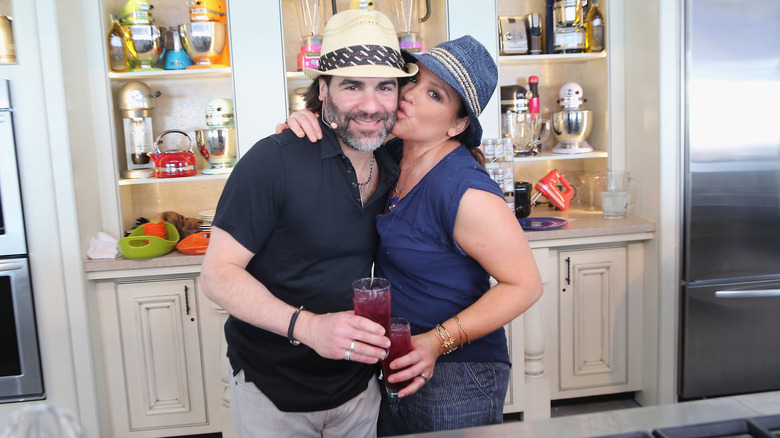 Alexander Tamargo/Getty Images
According to People, Ray first bumped into Cusimano at a party. They bonded rather quickly and hung out till the early hours of the morning. Ray spoke about the evening they spent together and explained, "He told me what he had made himself for dinner the night before, and I assumed that if you're not a chef and you made what he told me he made, that he was gay. So I was going to set him up with a friend of mine," she recalled.
She thought he'd connect well with a friend of hers, an Italian man. However, she realized she had committed a faux-pas when Cusimano said that he's not, in fact, gay. Haha. Once that was out of the way, it didn't take very long for them to start dating each other. Per Delish, they tied the knot in September 2005 in a dreamy Tuscan castle. After that, they flew off to Africa for their honeymoon. What a romantic pair!